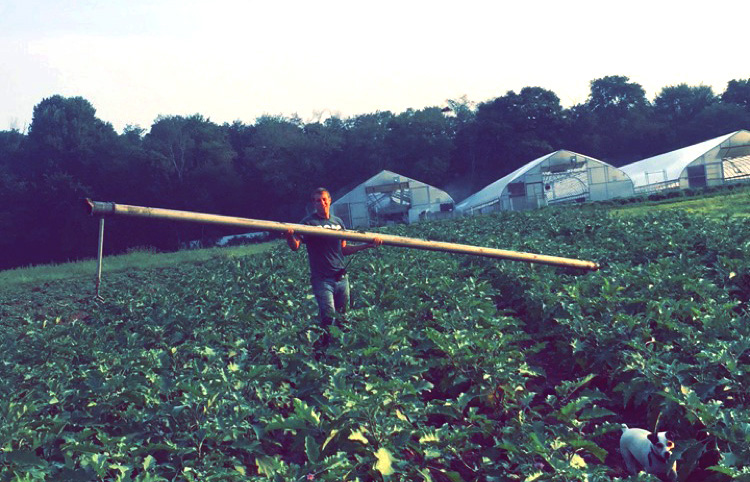 Paul Zentek is a fourth generation farmer at Zentek Farms in rural Cheshire, Connecticut. Paul's grandfather Pawel ("Paul") and grandmother Aniela ("Nellie") immigrated to the states from Poland and established the farm in 1914. Zentek Farms consists of 60 acres of sandy fertile soil. The farm did well for over fifty years growing grain crops, but decided to switch direction to potted plants and vegetables in 1972.
As a major supplier of wholesale potted plants and vegetables, Zentek Farms takes great pride in the entire process from the first planting and watering to the daily hands-on care by their growers. Every step from growing to shipping is marked with a personal sense of commitment and dedication.
The farm has a large pick-your-own program where you receive a five gallon bucket and get to fill it up with one type of produce. You can choose from a variety of fruits and vegetables where depending on the season you can find anything from strawberries in June to cantaloupes, green beans, and tomatoes in September.

LOCATION
Cheshire, CT
60
Conventional
Field Grown
Berries - Strawberries, Cabbage - Green, Corn - Sweet, Cucumbers, Eggplant, Peppers - Bell Green, Peppers - Green, Squash - Green, Squash - Pumpkins, Squash - Yellow, Tomatoes
"We buy local to strengthen regional economies, support family farms, preserve the local landscape, and provide delicious fresh-from-the-farm foods for our customers."