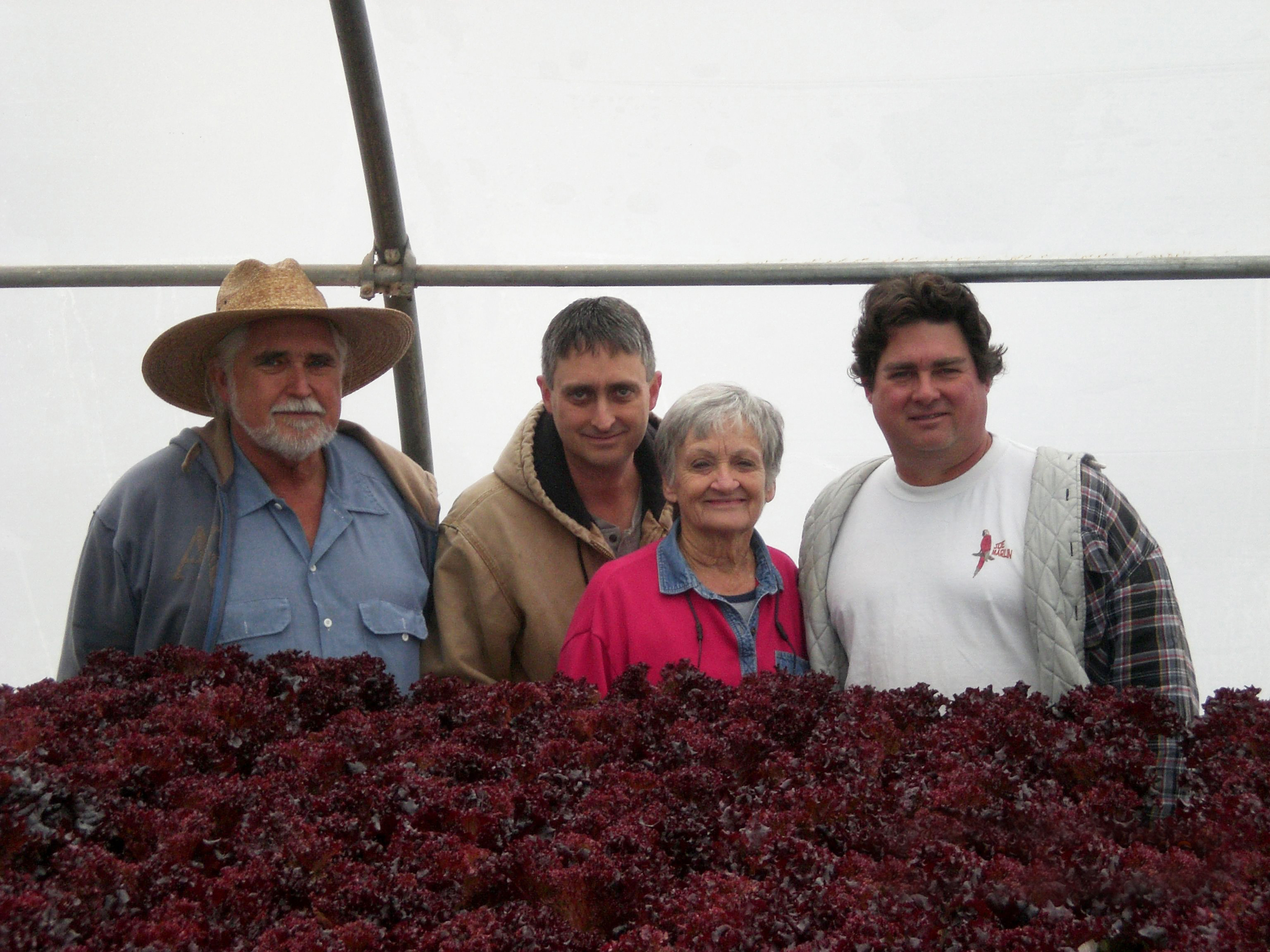 Cooper Young began converting the old family peach and pecan farm to hydroponic greenhouse production in 1980 as a way of diversifying.
Young stays on the cutting edge by keeping up with new growing technologies and weekly communication with chefs to identify changing market trends. "Using the new technologies and ideas to grow our lettuce and being as efficient as we can, means that the lettuce you put on your tables and before your guests is the best you can buy," explains Cooper. Cooper and two of his sons, Joe and Chad, use a monitoring system to adjust light, temperature, and growing solution to ensure the lettuce they take to their demanding chefs is the best and the freshest you can buy. They have just installed a 30 KW solar array to make the best use of available energy sources and to keep cost low. Using the least restrictive pest management practices ensures the highest levels of food safety and promotes a sustainable agricultural system.
In addition to Bibb lettuce, one of the best sellers, there is a list of six baby lettuces: Baby Red &, green romaine, baby lolla rossa, green oak, baby Swiss chard, along with fresh mint and fresh watercress. These items have been delivered to FreshPoint twice a week, for the last 32 years, ensuring homegrown quality and freshness. "Joyce and I have turned the daily operation of the greenhouses over to two of our sons, Joe and Chad, thus we have a changing of the guard at Young's Greenhouses."

LOCATION
Wichita Falls, TX
56000
Conventional
Field Grown
Chard - Baby, Herbs, Lettuce - Baby
"Even though we are rooted in the past, we try to keep our operation working toward the future."