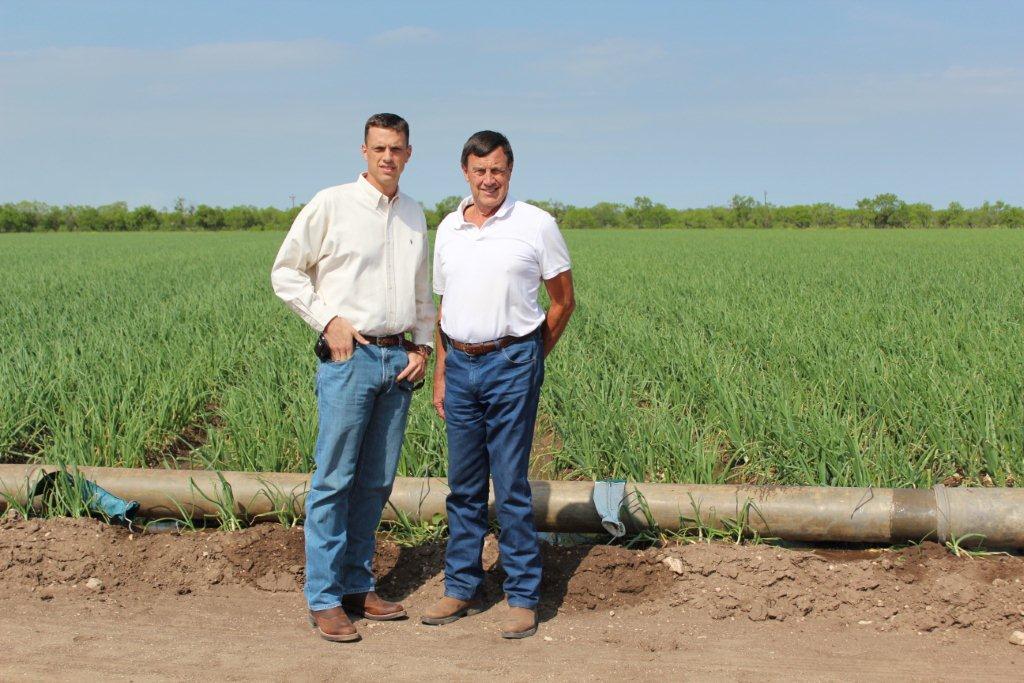 The Carnes family has been in the agriculture and produce industry in Texas since 1950. At the present time they harvest and ship over 1.5 million packages per year and have annual sales over 15 million. J. Allen Carnes, the 36 year-old president and third generation of Winter Garden Produce, returned to the family farm in 1997 after graduating from the University of Texas with a degree in finance. He married his high school sweetheart and they have three children.
"This is not the path that I expected to take, but after coming back home from college to help my father, I realized how satisfying it was growing the crops that clothe and feed our nation." J. Allen soon realized that he had a passion concerning the issues affecting agriculture and soon became involved with the Mission-based Texas Vegetable Association. He was president of that association from 2005-2009 and currently serves on the board, as well as being active in the National Council of Ag Employers, the United Fresh Produce Association and the Texas Sweet Onion Committee. "This is kind of where I have found my calling," explains J. Allen, "We don't have a lot of voices out there working on agricultural issues and I feel a sense of responsibility to speak out on issues such as labor and food safety."
Winter Garden Produce continues to be an industry leader in addressing food safety issues on the crops it grows and ships. The farm is third party certified by Primus Labs on the farm, harvest crew and in the packing shed. "Food safety and the quality of the produce we deliver are the two driving factors in everything we do here at Winter Garden," says J. Allen, "Everything else is secondary."

LOCATION
Uvalde, TX
3000
Conventional
Field Grown
Broccoli, Cabbage, Onions
"We're feeding and clothing our society. One of the biggest challenges is making people realize how big this is and what an impact it has on everyone's lives."