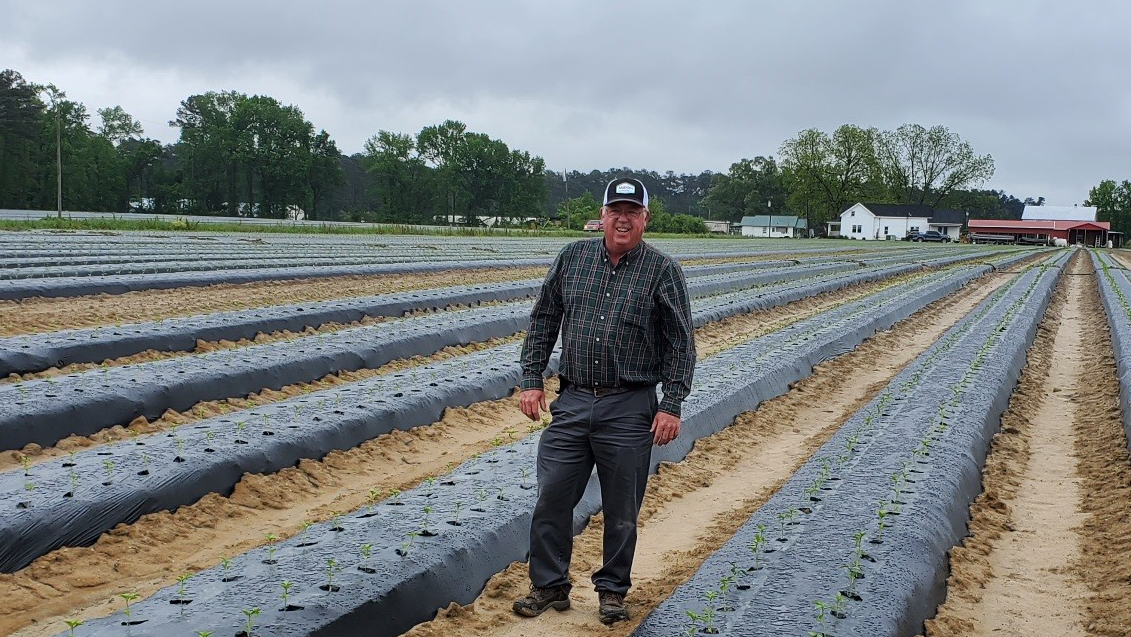 Wilson Farms began in 1941 as a tobacco and vegetable farm owned by Woodrow and Elouise Wilson. In 1956, their son Darious started helping his parents on the farm after graduating from high school. Darious and his wife Faye took over the farm in the 70's, adding land, equipment and greenhouses. Just like he had done, Darious's son Mike graduated high school in 1984 and began working on the farm. Mike added plastic culture and drip irrigation, and expanded the packinghouse.
With the collapse of tobacco in the late 90's, Mike expanded the vegetable acreage. His dad semi-retired in 1999 and within three years, Mike was running the farm. Mike has continued to modernize the farm by adding specialty crops and upgrading the coolers and packinghouse to keep up with food safety regulations.
In the last two years, Mike's son and daughter, Mason and Michaela, have joined their dad on the farm. Mike hopes they will be the 4th generation to run Wilson Farms.

LOCATION
Clinton, NC
120
Conventional
Field Grown
Cucumbers, Eggplant, Peppers, Squash, Squash - Zucchini, Tomatoes
"We buy local to strengthen regional economies, support family farms, preserve the local landscape, and provide delicious fresh-from-the-farm foods for our customers."