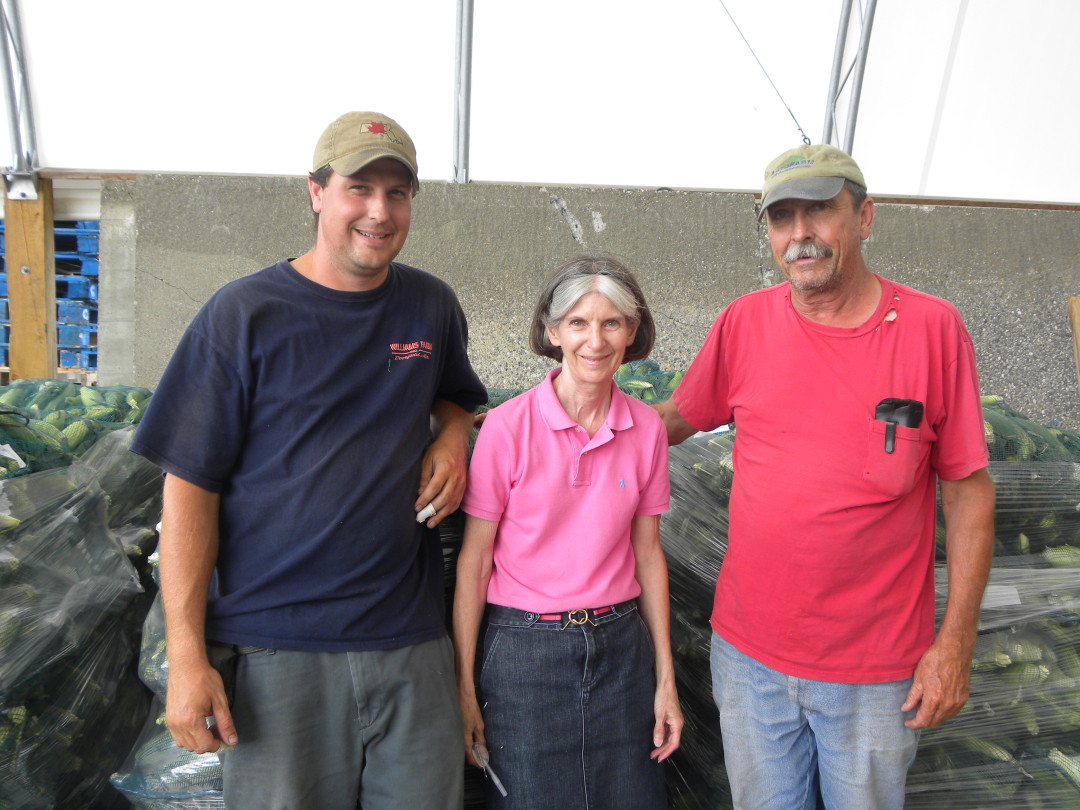 Brothers Kenneth Jr. and Milton Williams' grandfather had a farm in Deerfield, MA where they spent a good portion of their childhood. Knowing that farming was the way they wanted to make a living, they moved to Deerfield in 1945 to work alongside their grandfather Henry Wells raising asparagus, potatoes, tobacco, cucumbers and sweet corn.
Today the farming tradition is carried on by Kenneth "Chip" Williams IV who grows his crops on 300 acres in the Deerfield River valley. Williams Farm grows sweet corn, cucumbers for pickling, winter squash, pumpkins, and asparagus. They use integrated pest management (IPM) practices and have a crop rotation agreement with neighboring Savage Farm and Patterson Farm in order to break up pest life cycles and reduce the use of chemical sprays.
Williams Farm works closely with breeders and seed companies to stay on the cutting edge of the newest varieties of sweet corn. Each year hundreds of varieties are planted in seed trials on the farm. A recently upgraded packing facility allows them to pack large quantities of corn more efficiently. They also have the ability to vacuum cool their sweet corn in order to maintain quality and sweetness and extend shelf life.

LOCATION
Deerfield, MA
400
Conventional
Field Grown
Asparagus, Corn - Sweet, Cucumbers, Maple Syrup, Squash - Winter
"It's neat to be able to see a field with nothing in it and then the next season it's filled with crops."