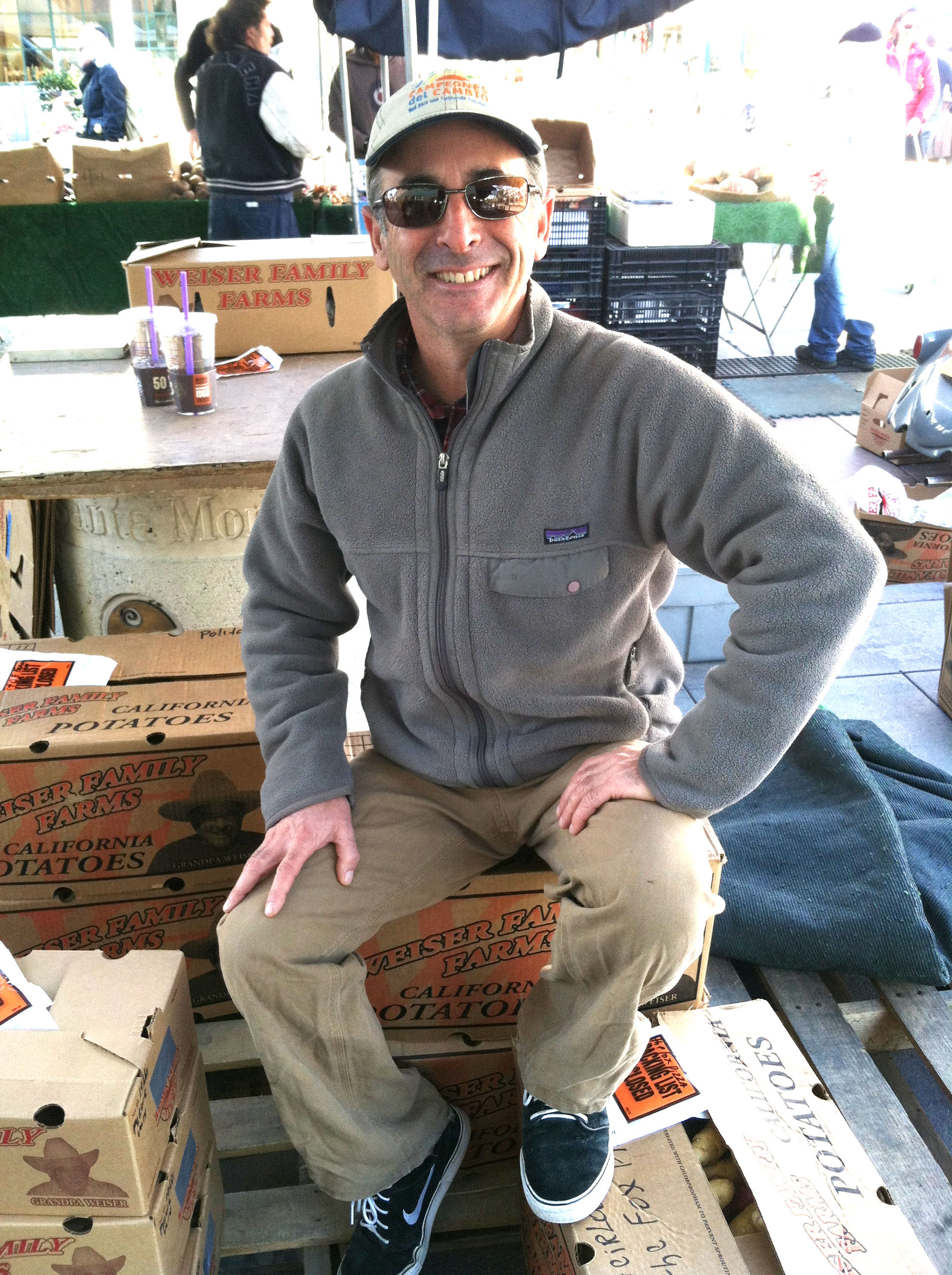 Weiser Family Farm began in 1977 when Sid Weiser, a high school counselor and chemistry teacher followed his dream of becoming a farmer.
Sid and his wife Raquel purchased an apple orchard in Tehachapi, California. Over the next several years, they purchased farmland in other southern California areas and planted a wide variety of fruits, vegetables, and flowers (Alex Weiser with spring Lilacs above). Rather than selling through brokers, the Weisers sold their crops at farmers markets throughout the southland.
In 1982 their son Alex jumped in to assist the family in selling at local farmers markets. Listening to input from chefs, home cooks, and distributors, Alex began to focus on creating a farm dedicated to applying sustainable farming techniques in the production of exceptional fruits and vegetables harvested at their peak.
Alex's brother Dan joined the family business in 2001, and older sister Esther joined soon after. Today, Weiser Family Farms grows in the Bakersfield area, Tehachapi and the Lucerne Valley, cultivating high quality produce year round.
Supporting three generations of the family, Weiser Family Farms flourishes, and is a family farm in the truest sense of the word.

LOCATION
Rancho Cucamonga, CA
120
Conventional
Field Grown
Sustainable
Beets, Carrots, Cauliflower, Crosnes, Flowers - Lilacs, Melons, Onions, Potatoes, Spinach, Turnips
"The Produce Hunter curates the farmers markets, and works with small, local family farmers committed to sustainable agriculture, responsible production, and propagation and promotion of fruit and vegetables with exceptional flavor."