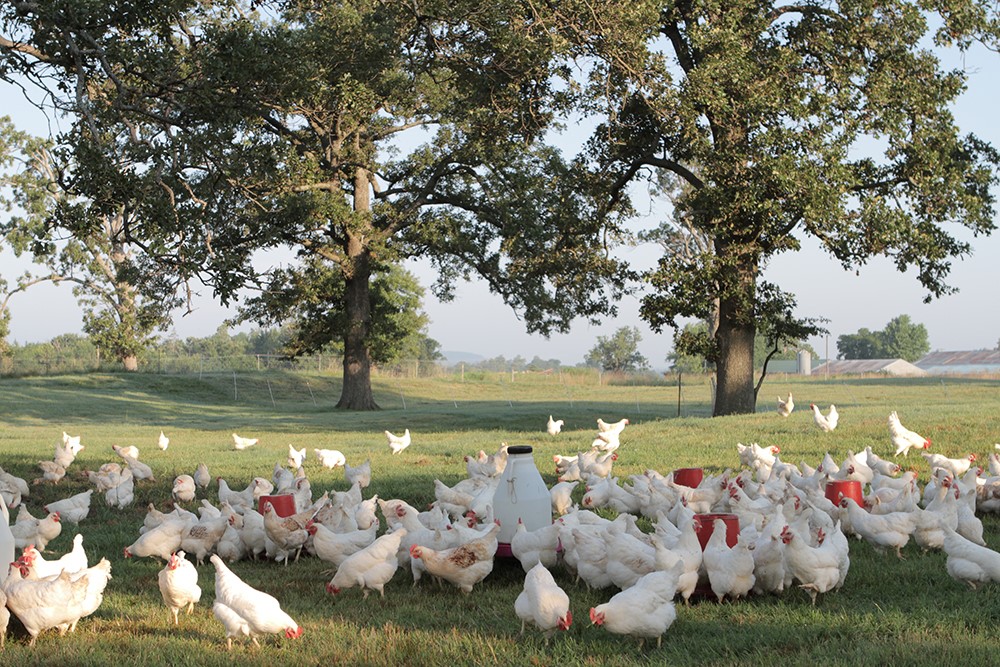 We started our first farm back in 2007 in Austin, Texas, with 50 hens and one simple idea―to raise healthy, happy egg-laying hens outside, on fresh pastures.
Just a simple combination of fresh air, salad, and plenty of exercise is all that our girls need to provide us with the tastiest, most nutritious organic eggs imaginable!
They just love to be outdoors―it's where these lovely ladies belong, not crammed into a warehouse. On our farms, they get to be themselves, roaming and foraging all day long. And with 108 sqft of pasture each, they have plenty of space in which to do so.

LOCATION
AUSTIN, TX
Conventional
Field Grown
Butter, Eggs
"Our happy hens lay the healthiest eggs!"