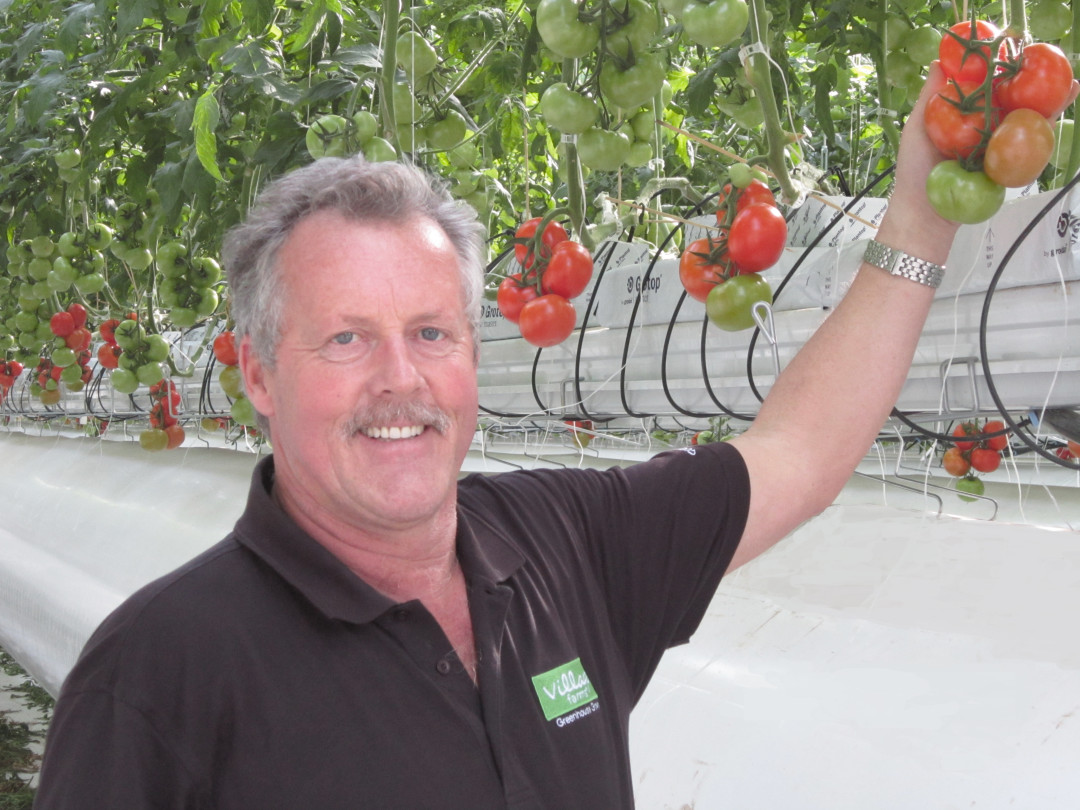 Arie Van der Giessen is the Regional Facility Manager for Village Farms' newest greenhouse in Monahans, Texas. With almost 30 years experience as a world class greenhouse grower, Arie was actually raised among a family of growers. Sprouting from three generations of growers, Arie was born in the Westland region of Holland also known as the "Glass City."
His first memories as a child are happy ones; growing tomatoes and lettuce under his dad's watchful eye in their family greenhouse. Fostering a keen interest in technology, Arie attended university pursuing dual degrees in technology and agriculture. With his first love being agriculture, Arie went to work in the greenhouse after college and was on the forefront of technology more than 20 years ago when Holland took the swift turn toward hydroponics. Hydroponics' ability to reduce costs while increasing production intrigued Arie enough to open his own operation and run it for close to 5 years. After this time Arie came to the USA where he has worked for Village Farms for nearly 11 years. Arie appreciates helping Village Farms achieve its mission of growing great quality produce while maintaining the highest food safety standards using cutting edge technology and environmentally friendly growing methods.
Arie happily acknowledges that above all else he resonates with the human element of his chosen life work. "Village Farms feels like family," Arie says. But as Arie tells it, on a day to day basis, "the plants are the boss." Arie is thrilled to be heading up Village Farms Monahans, "The greatest greenhouse in the world," as he calls it.

LOCATION
Monahans, TX
Cucumbers, Peppers, Tomatoes
"Working in a controlled enclosed environment where climate is continuously regulated, it does not matter what the conditions are outside of the greenhouse. This is better for the people working in the greenhouse and in the end better for the plants."