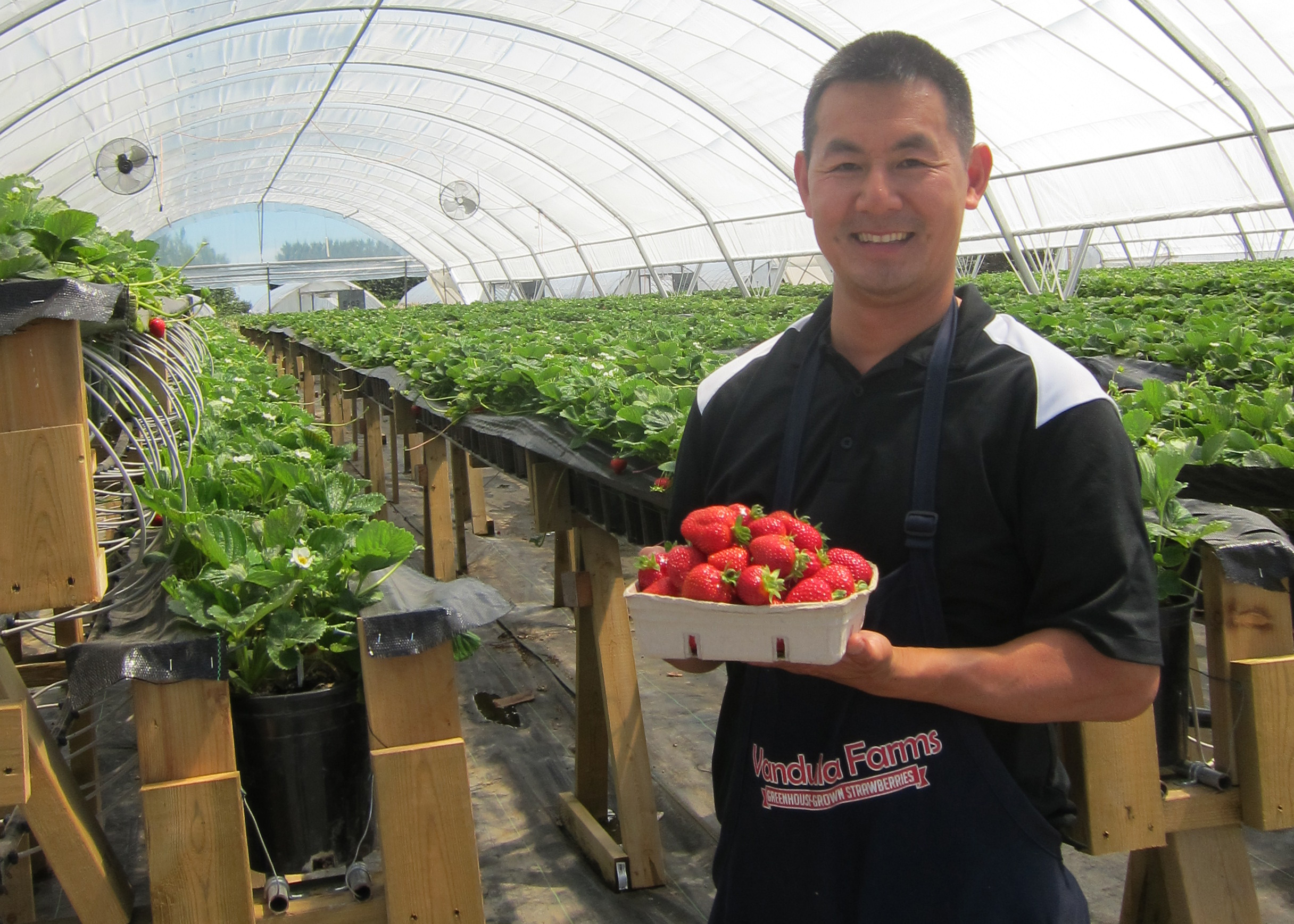 A drive down Ladner Trunk Road in Delta, BC and amongst the farmlands, you will find a neighbourhood gem, owned and operated by Steve Wong.
Vandula Farms is a staple in the neighbourhood, with customers from Surrey, Ladner, and Tsawawassen. Many of them are regulars and have been visiting Steve and his family since its opening in 1973. Vandula Farms is also where Steve's greenhouse is, and it is filled with blooming hanging flower baskets and potted plants.
Vandula Farms provides a variety of fresh produce to BC, some of which include rhubarb, green beans, peas, peppers and garlic.
Steve's latest project are his three shiny greenhouses full of strawberries. Steve's 16,000 strawberry plants are no small commitment, and this will be his third year growing strawberries. His strawberries are not sprayed and no chemicals are used. Steve's enthusiasm for the project truly speaks to his passion for his craft.

LOCATION
Delta, BC
15
Conventional
Field Grown
Beans - Green, Berries - Strawberries, Garlic, Rhubarb, Squash - Pumpkins
"We believe that fulfilling a healthy lifestyle all starts with accessible quality wholefood ingredients. At Vandula Farms, we are passionate about growing the best quality crops in our farm to deliver the freshest produce to our clients."