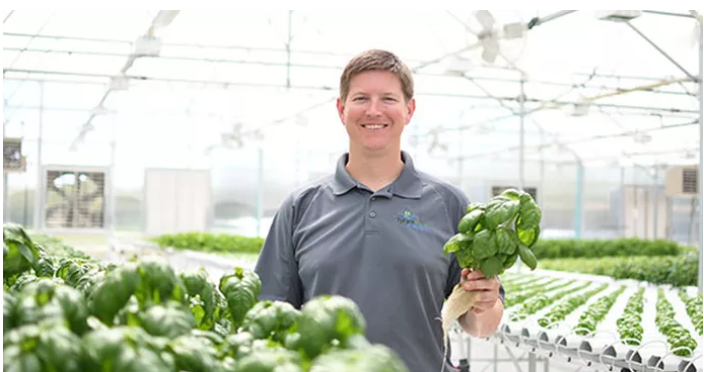 Located between Spartanburg and Greenville, SC, Tyger River Smart Farm started in 2012 by Ryan Oates. Ryan grew up with a fellow plant enthusiast - his mom is a certified Master Gardener. The farm began with Ryan planting in her greenhouse in the backyard.
In 2016, Ryan moved to a large greenhouse to grow lettuces and herbs. As seedlings, the plants mature in 12'' long channels that flow with a constant stream of nutrient-infused water. Excess water is collected at the end of each channel and returned to storage tanks where it's reclaimed and then re-distributed down the channels.
With a Bachelor's degree in Botany and a Master's Degree in Plant Molecular Biology, Ryan focuses on creating the optimal environment for plant health and food safety.

LOCATION
Greer, SC
14400
Greenhouse/Hoop
Hydroponic
Herbs - Basil Sweet, Lettuce - Butter Head (Boston)
"Growing crops in a greenhouse with hydroponics has many benefits to both the consumer and the environment. It is my goal to bring the finest produce to your plate."