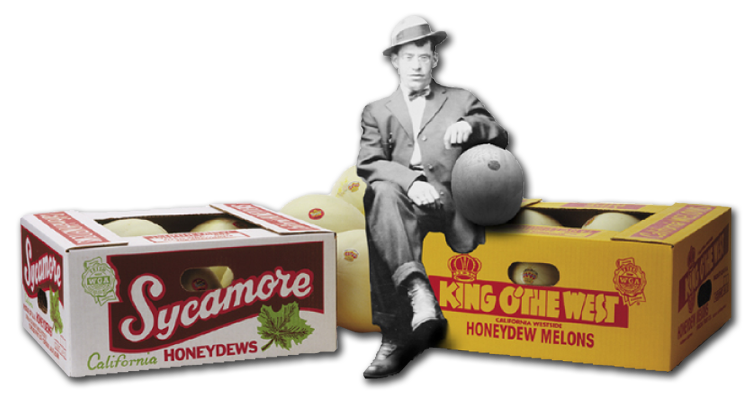 For four generations and more than 85 years, the Smith family has worked to provide the highest quality melons on the market. Owner Don Smith has been involved in the growing and marketing of melons for over 60 years, and both his son Steve and his grandson Alec have grown up learning all aspects of the business.
Turlock Fruit Company ships under the King o' The West, Sycamore, Regal Oak, and Peacock brands. They also market organic honeydews and cantaloupes under the Sycamore and Peacock label, and use the same quality standards for appearance and sugar as those used on their conventionally grown melons.
Their mission is to take the guesswork out of selecting a ripe melon for the consumer. They want customers to be confident that a melon with a Turlock Fruit Company sticker will be ripe and ready to eat.

LOCATION
Turlock, CA
Conventional
Field Grown
Organic
Melons
"We buy local to strengthen regional economies, support family farms, preserve the local landscape, and provide delicious fresh-from-the-farm foods for our customers."