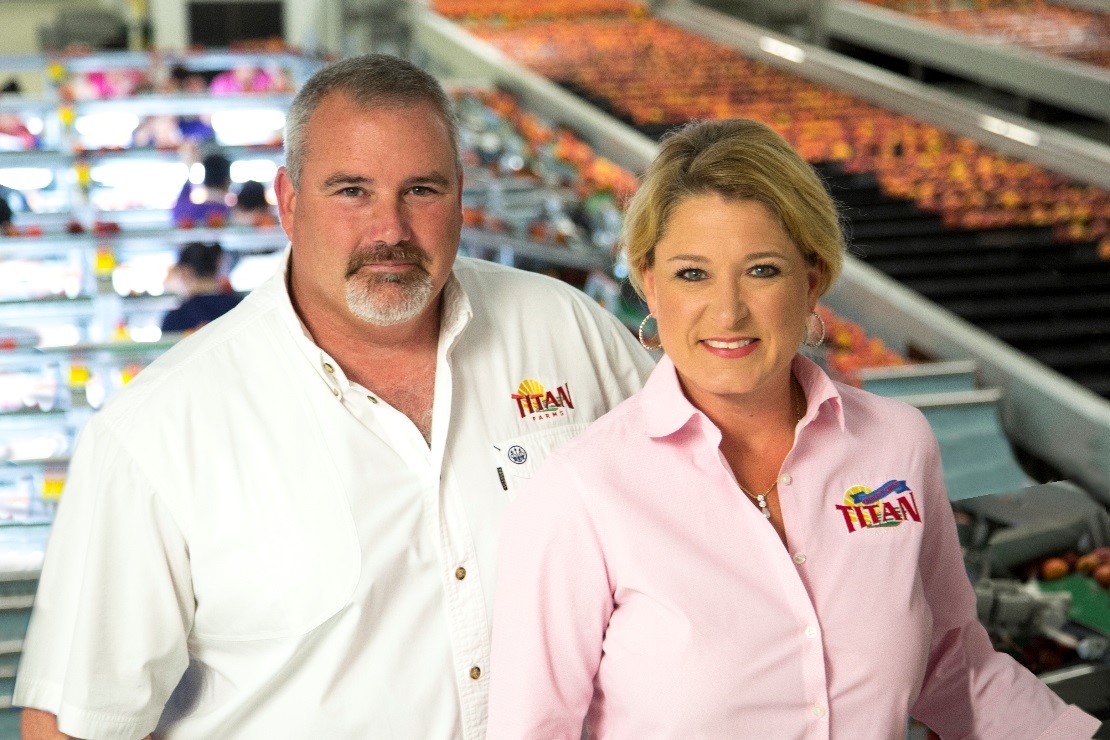 In 1995, Titan Farms President Chalmers Carr moved to Ridge Spring, South Carolina to manage R.W. DuBose & Sons, Inc. This was a family-owned peach operation that had been in business in the area for many years. Chalmers and his wife Lori Anne were able to lease the farm in 1999 and Titan Farms was born. The Carrs bought the full farm in 2001.
Now, Titan Farms is the largest peach grower on the East Coast, with over 6,200 acres of peaches in production. They also grow 600 acres of bell pepper and 1,000 acres of broccoli.
Titan Farms is committed to assuring customers that their peaches and other produce have been grown and handled according to the highest possible standards in the marketplace

LOCATION
Ridge Spring, SC
7800
Eggplant, Peppers, Stonefruit - Peaches
"We buy local to strengthen regional economies, support family farms, preserve the local landscape, and provide delicious fresh-from-the-farm foods for our customers."