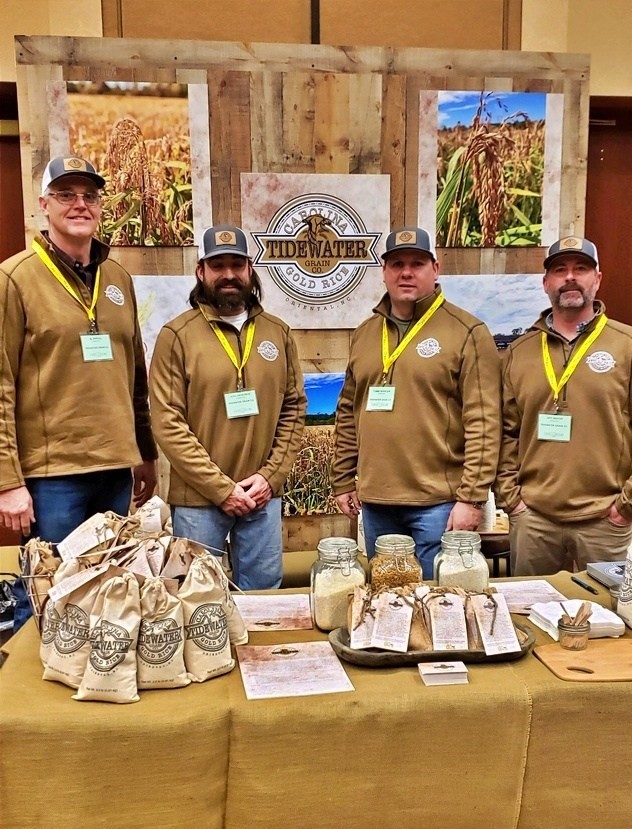 Tommy Wheeler and Al Spruill began Tidewater Grain Co. in 2019 as one of the first modern commercial rice farms in North Carolina. The partners wanted to revitalize the history of rice in North Carolina, which dates to the late 1600's.
In 1685, a ship merchant from Madagascar used its load of rice to pay for ship repairs in Charleston, South Carolina. A local farmer, Dr. Henry Woodard, planted the rice and thus began its history in the Carolinas.
The rice crop flourished and other farmers began planting through the South Carolina lowlands and coastal North Carolina, known as the Tidewater region. The common variety of the time was Carolina gold rice. The rice thrived for over 200 years until market pressures, hurricanes and commodity farming ended production in the early 1900's.
Now, 120-years later, Tidewater Grain Co is growing heirloom Carolina gold rice and working to preserve its culinary history.

LOCATION
Oriental, NC
100
Field Grown
Rice - Heirloom
"We buy local to strengthen regional economies, support family farms, preserve the local landscape, and provide delicious fresh-from-the-farm foods for our customers."