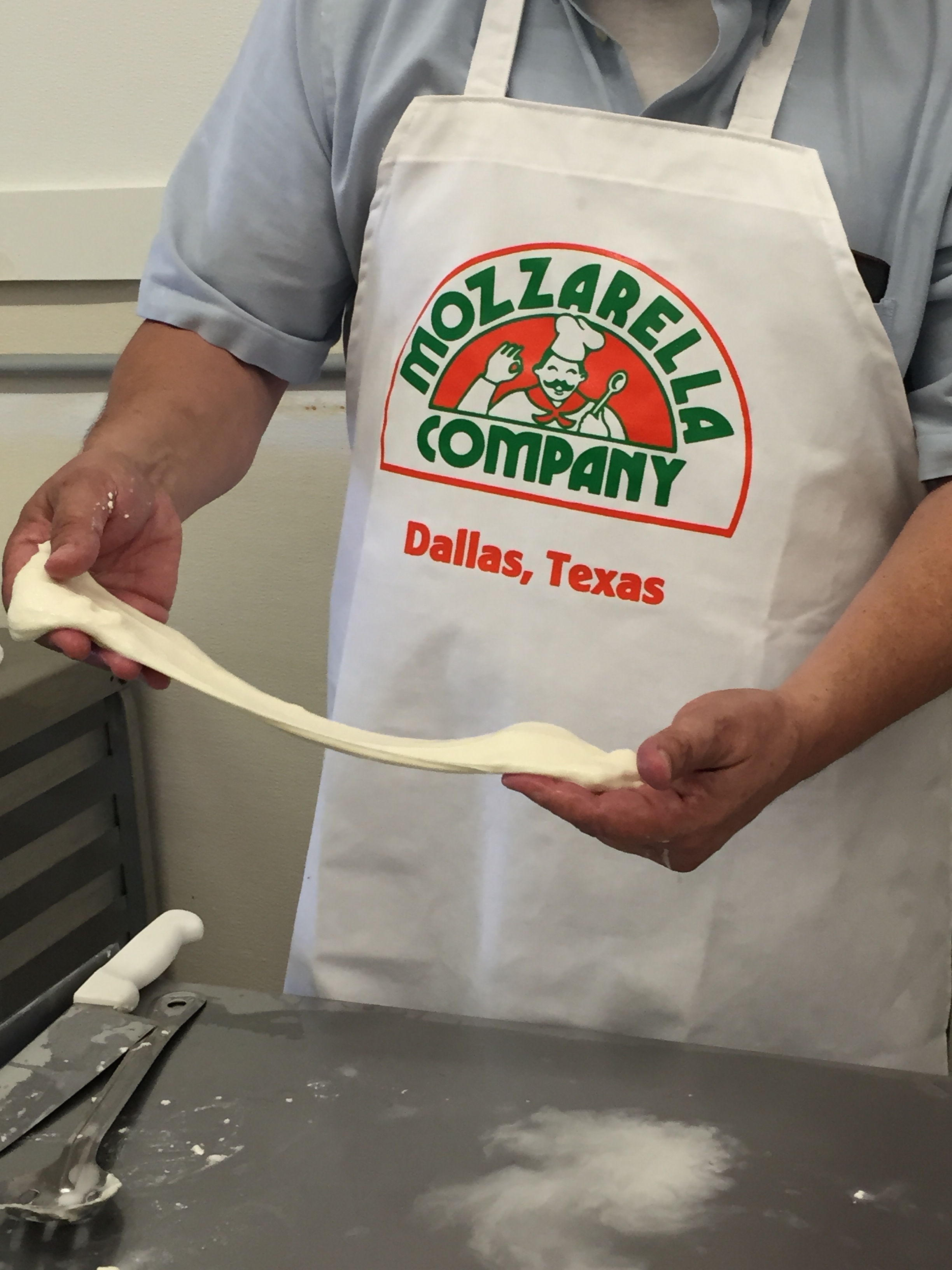 Paula Lambert loved food and she loved Italy. Lambert thought about ways she could combine her two passions to create something that Dallas lacked. In 1981 she and her husband traveled to Italy (where Lambert had lived before marrying) to visit friends. "The first thing we ate there was fresh mozzarella. It was perfect," she remembers. She convinced the chef at a nearby cheese factory to let her observe their cheese-making process. Lambert's enthusiasm and charm also got her in with the director of an Italian cheese school, who arranged for one of his professors to travel to Dallas and help Lambert get started. In 1982, fresh mozzarella was a bit ahead of its time in Dallas.
Realizing that Dallas didn't know it would love fresh mozzarella as much as she did, Lambert shifted her focus from gourmet shops to restaurants. Some young chefs took notice and began cooking with her mozzarella and word spread. Over the years, Lambert has gained business across the country. Many of those young chefs are now top chefs at hotels, restaurants, and chains―and they are still fans of the Mozzarella Company cheeses.
And after many business trips to Italy, they no longer stick to just mozzarella and ricotta; Lambert and her cheese-makers now produce 30 different cheeses, all with a staff of 18, out of her original small factory and store in Dallas' Deep Ellum neighborhood. Some now consider the Mozzarella Company a Dallas institution, but to Paula Lambert she's still working to make it. "We have a wonderful reputation," she says, but stresses the need to focus on quality. "You're only as good as your cheese."

LOCATION
Dallas, TX
4000
Conventional
Field Grown
Cheese - Mozzarella, Cheese - Specialty
"Owning a business is always harder and takes more time than you anticipate. Be persistant, positive and have a good time."