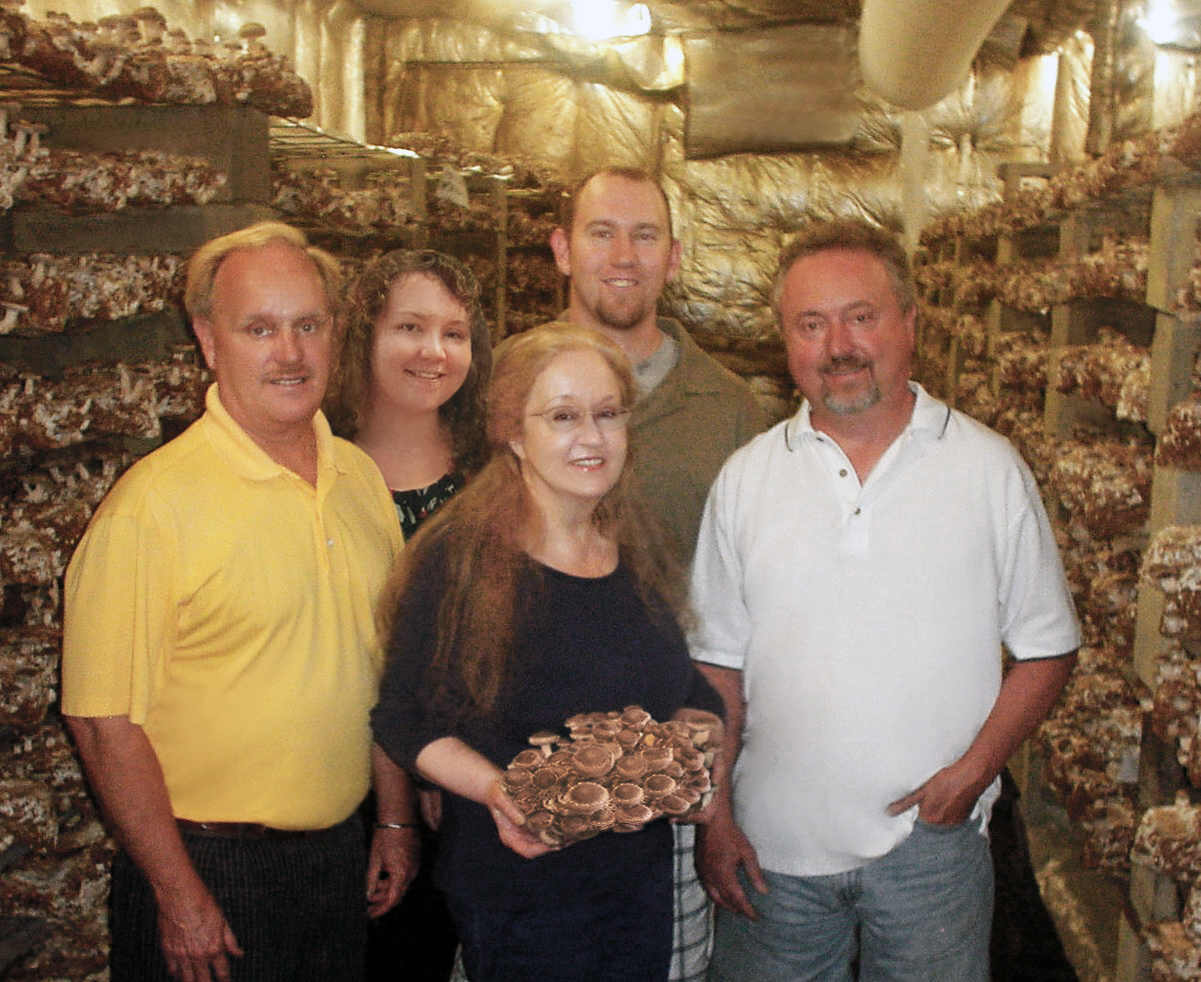 Texas organic shiitakes are considered the gold standard of shiitake mushrooms by some of the most discriminating chefs in Texas. "The extra care we take to grow our shiitakes without chemicals results in superior flavor, aroma, and texture. They don't fall apart when cooked," explains Elizabeth McCarthy, "Our mushrooms are organically grown and harvested daily, year-round, to provide our customers the freshest shiitakes they can buy anywhere."
Growing their mushrooms indoors allows for total control of the production process. The strain of shiitake they grow is known for its meaty cap. They have the appearance and the flavor of wild mushrooms without the risk. Responding to requests from chefs, TOM now offers its foodservice customers trimmed, ready to use caps and baby caps, which greatly reduce prep labor and eliminates waste. The fact that they are grown organically without the use of pesticides, growth stimulants, preservatives or animal byproducts reassures chefs that they are serving the best possible product to their customers. TOM sells only mushrooms they grow themselves, no repacking of shiitakes from other growers, states, or other countries. They are the only shiitake grower in Texas and are certified organic by the Texas Dept. of Agriculture using the strict USDA organic standards. Texas organic shiitakes are available in retail packs for grocery stores in 3.5 oz. clamshells made from recycled water bottles, and in 5# bulk boxes.
Shiitake mushrooms are loaded with nutrients, vitamins, and essential amino acids and are great for special diets and anyone who is health conscious.

LOCATION
Denison, TX
22000
Organic
Mushrooms - Shiitake
"Our mushrooms are organically grown, produced locally, harvested daily, year round to provide our customers with the freshest Shiitakes they can buy anywhere."