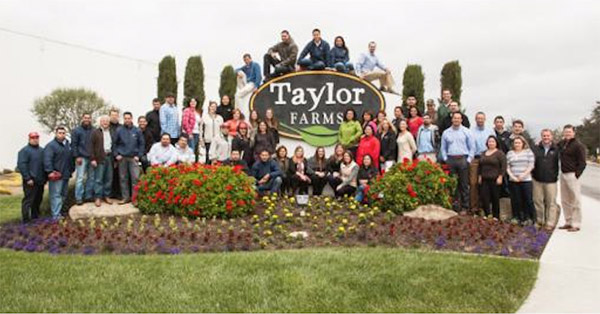 Their story began in the Salinas Valley, affectionately called America's Salad Bowl. It was there, where Bruce Taylor followed in the footsteps of his father and grandfather and became the third generation to work in the fresh produce business.
In 1995, Bruce and several partners founded Taylor Fresh Foods. A new company with a new vision was born―to be North America's favorite maker of salads and healthy fresh foods.
Taylor Farms' high quality salads and vegetables begin with high quality farming families. Since the beginning, they've partnered with over 100 family growers across the country; several have been farming in the Salinas Valley since the early 1920's.
Taylor Farms' growers are committed to using sustainable farming practices to grow the finest quality vegetables, and preserve their land in order to pass onto the next generation of farmers.

LOCATION
Salinas, CA
Conventional
Field Grown
Broccoli, Brussel Sprouts, Cauliflower, Greens, Spinach
"We buy local to strengthen regional economies, support family farms, preserve the local landscape, and provide delicious fresh-from-the-farm foods for our customers."