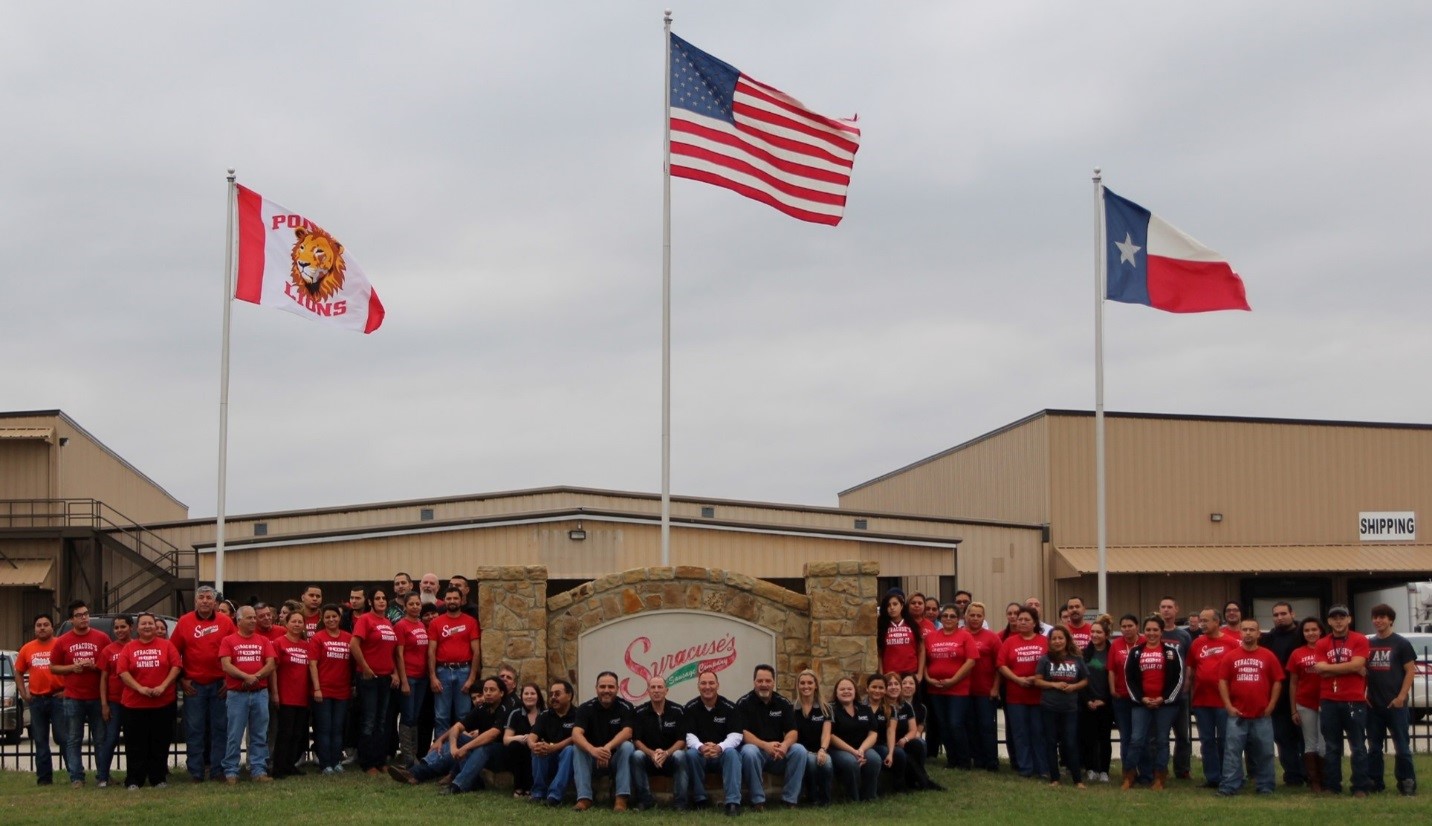 Syracuse's Sausage Company was founded in 1982 in Flower Mound, Texas by Joe Musacchio. Joe first began his career in sausage making in the 1960's at Carmen Basilio's Italian Sausage Company, which was founded by his Uncle Paul Basilio in 1957 outside of Syracuse, New York.
The company was named for Paul's brother Welterweight and Middleweight boxing champion Carmen Basilio. Carmen famously defeated Sugar Ray Robinson at Yankee Stadium for the Middleweight Title in 1957.
In the early 1970s, a cousin of Musacchio's moved to Texas where he was unable to find an authentic Italian sausage. Joe sent many a care package to his cousin before relocating to Texas himself and founding Syracuse's Sausage Company which specialized in Italian sausage and authentic Italian meatballs. Shortly thereafter, brothers Anthony and Bobby moved to Texas to help Joe run the company.
In 1990, Syracuse's ventured into the casual dining segment of the food industry in addition to the local retail category and also expanded its product line to include smoked specialty sausage.

LOCATION
Ponder, TX
52500
Conventional
Field Grown
Meat - Sausages, Sausages
"My favorite thing about what I do is hearing the words from our customers, "WOW, that's delicious.""