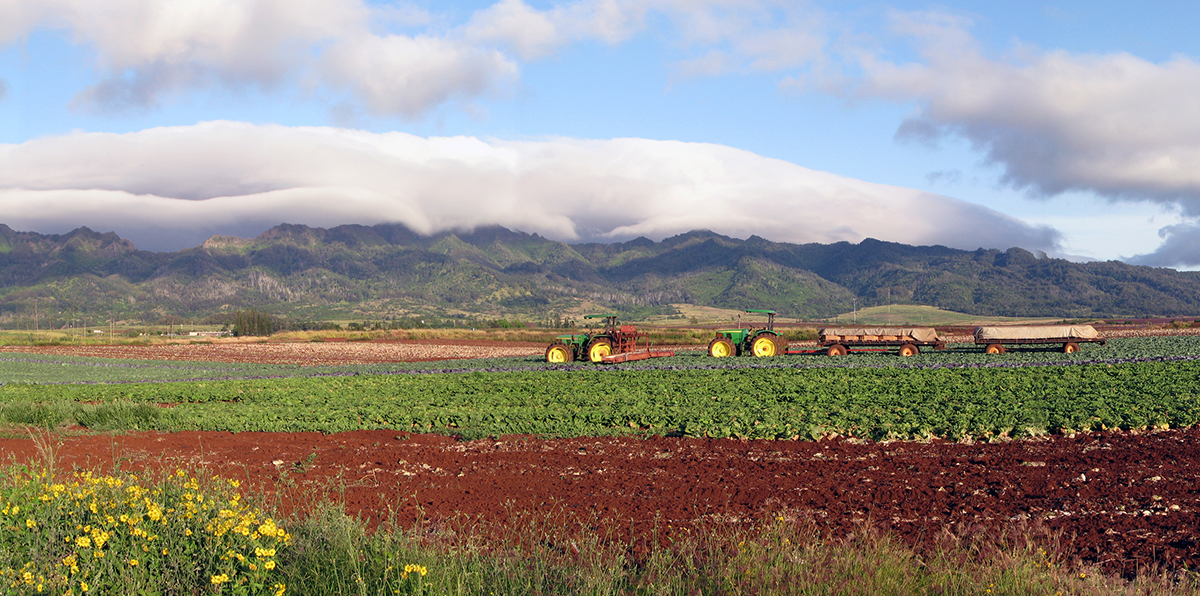 Sugarland Growers has a proud and storied farming history, with owner Larry Jefts's farming roots going back seventeen generations all the way to the Pilgrims on the East Coast. The Jefts family has been farming locally since the mid-1970s after relocating from the East Coast to the island of Moloka'i, where they grew watermelons, tomatoes, bell peppers, and cabbage. Since then, Sugarland Growers expanded their growing operations to several locations on the island of O'ahu. They take great pride in being Hawai'i's largest local supplier of bell peppers, cucumbers, head cabbage, apple bananas, seedless watermelon, and several varieties of tomatoes.
Sugarland Growers' mission has always been to provide the state of Hawai'i with fresh, delicious, locally grown produce and highlight all that local produce has to offer. They aspire to build lasting relationships with their valued partners, based on reliability, cost effectiveness, strong work ethic, and dedication. As a family-owned farming company, their first-hand experience, family values, and loyal labor force are what makes them one of Hawai'i's most respected growers.

LOCATION
KUNIA, HI
Conventional
Bananas - Apple, Cabbage, Cucumber, Melon - Watermelon, Peppers - Green, Tomatoes
"We buy local to strengthen regional economies, support family farms, preserve the local landscape, and provide delicious fresh-from-the-farm foods for our customers."