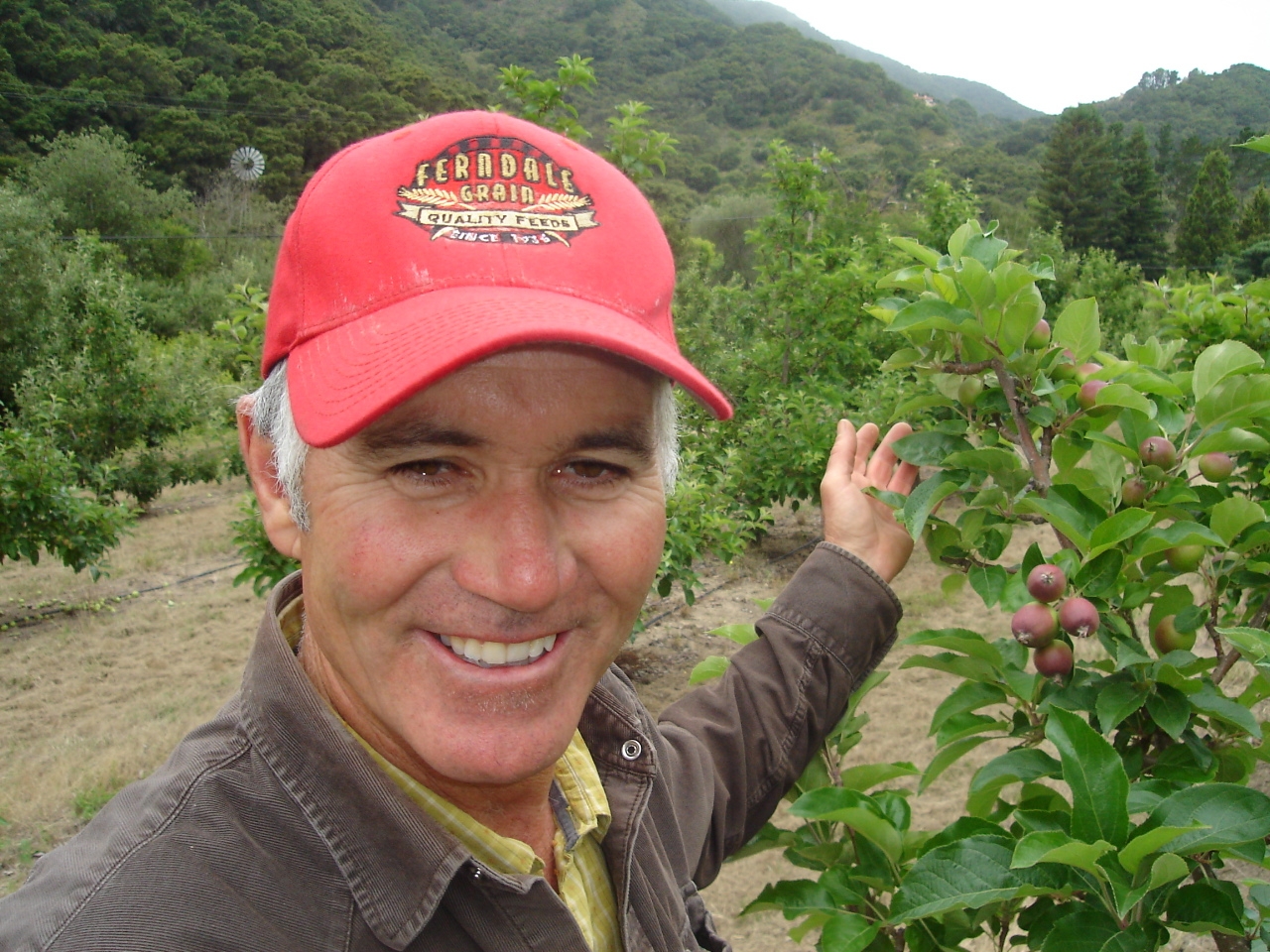 Mike Cirone has been dry farming in a small coastal canyon just outside San Luis Obispo, California, since 1984. He now farms 75 percent of the cropland in this historic area of California's central coast. The climate in See Canyon is perfectly suited to apples, and apples have been farmed there for more than 100 years. High annual rainfall and a shallow water table combine to provide adequate water for his trees, so Mike does not irrigate his established orchards; this is the definition of dry farming.
Trained in conventional agriculture, Mike earned a degree in crop science from Cal Poly San Luis Obispo but his methods do not follow textbook conventional production. On his dry farm, Mike uses no chemical fertilizers nor pesticides. See Canyon Ranch is the epitome of a sustainable farm. Mike's apples may be smaller than commercially grown fruit but they are high in sugar, and both flavor and texture are truly outstanding.
Though many crops have been thrown off by the California's cooler than normal temperatures this summer, See Canyon apples are loving it! Apples trees and their fruit struggle through temperatures over 90F, and this year they were treated to temps that seldom reached those heights. The result is a See Canyon apple crop that appears to have the best flavor in years. Possibly ever.
Mike grows unusual new and heirloom apple varieties including Akane, Cox's Orange Pippin, Elstar, Empire, Gold Rush, Honeycrisp, Pink Pearl, Spitzenberg, Stayman Winesap, and Winter Pearmain. Varieties change through the season but we love them all. If you've not done so before, this is the year to feature See Canyon Ranch dry farmed Apples.

LOCATION
San Luis Obispo, CA
50
Conventional
Field Grown
Sustainable
Apples, Citrus - Tangerines, Pears, Quince, Stone Fruit - Apricots Blenheim, Stone Fruit - Peaches
"You will taste the difference!"