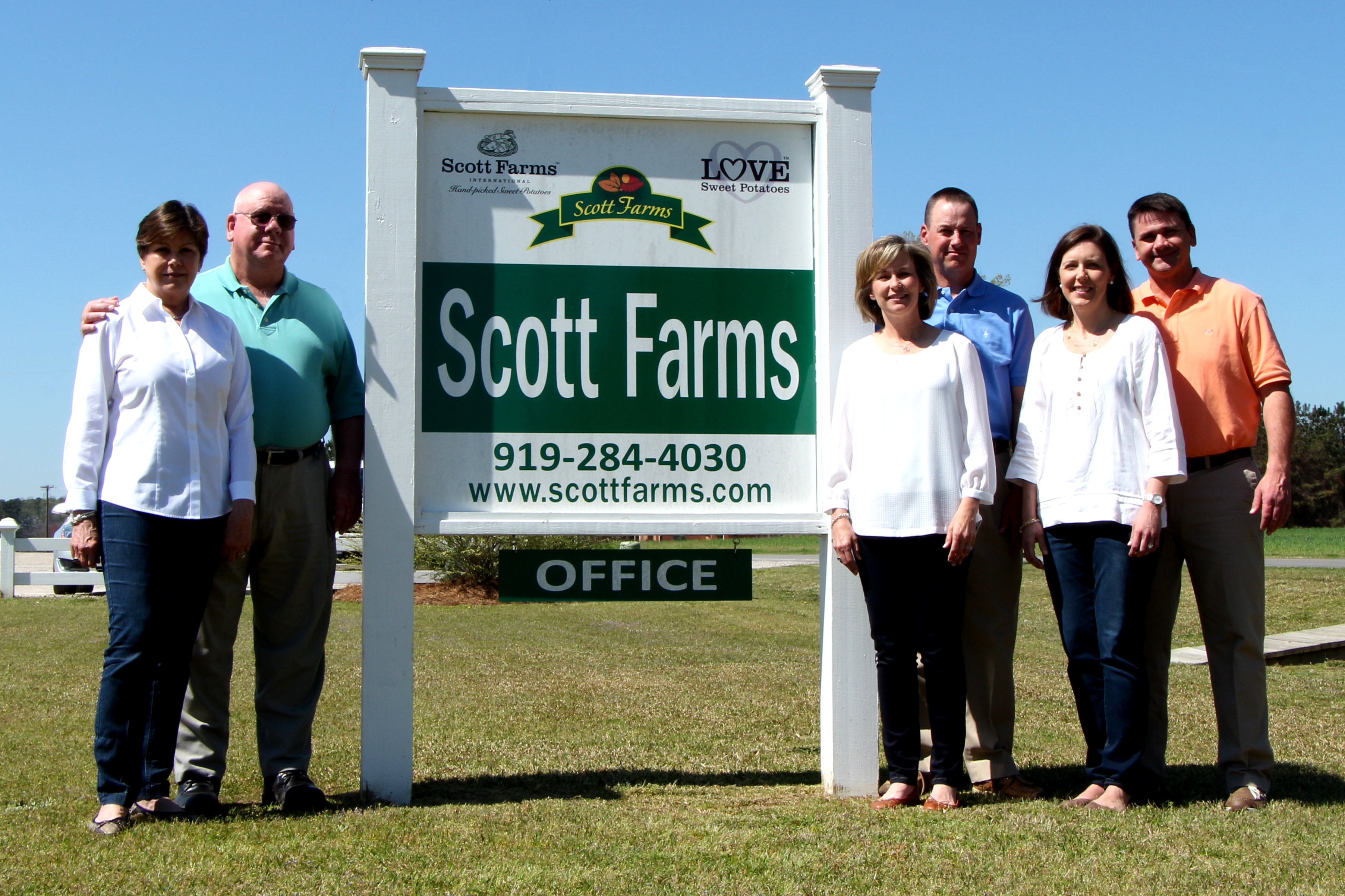 Scott Farms, Inc. is a 6th generation family farm in Lucama, NC. The Scotts' operation includes approximately 14,000 acres on sandy-loam soils--the best soil for growing top-quality sweet potatoes--in Wilson, Johnston, and Wayne counties in NC.
With around 3,500 acres of sweet potato production, the Scott Family also grows soybeans, wheat, and grains, and everyone in the family has a hand in the work. Scott Farms, Inc. is wholly owned by the Scott Family--Sonny, Alice, Linwood III, and Dewey.

LOCATION
Lucama, NC
2000
Conventional
Field Grown
Beans - Soy, Grains, Potatoes - Sweet, Wheat
"We take pride in what we do and we strive to provide the best, highest quality product available... from our family to yours."