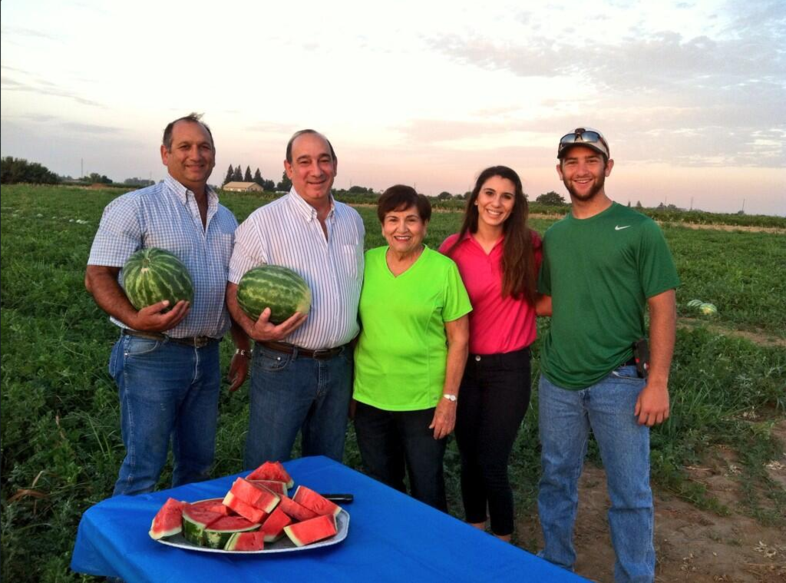 Sarabian Farms is living proof that multi-generational farming is alive and well, as they are now in their fourth generation as a family grower-shipper, specializing in a variety of fruits and vegetables. Sarabian Farms operations have been taking place since 1960 in the heart of the California Central Valley.
Sarabian Farms grows a variety of row crops, which include onions, Asian vegetables, grapes, watermelon, peaches, plums, nectarines, and much more.
The family is led by grandmother Virgina Sarabian, and her sons Michael and David Sarabian have developed the business. A few years ago, Michael and David gave their kids the opportunity to start their own venture with a piece of land. The kids began to grow watermelons―the beginning a successful venture. A few years later, now in college, the kids still partake in the harvest of watermelons during the summer, along with their college friends.

LOCATION
Sanger, CA
Conventional
Field Grown
Organic
Bok Choy, Cabbage - Napa, Grapes, Melons - Watermelon, Onions, Persimmons, Stone Fruit - Peaches, Sugar Cane, Sunchokes
"We buy local to strengthen regional economies, support family farms, preserve the local landscape, and provide delicious fresh-from-the-farm foods for our customers."