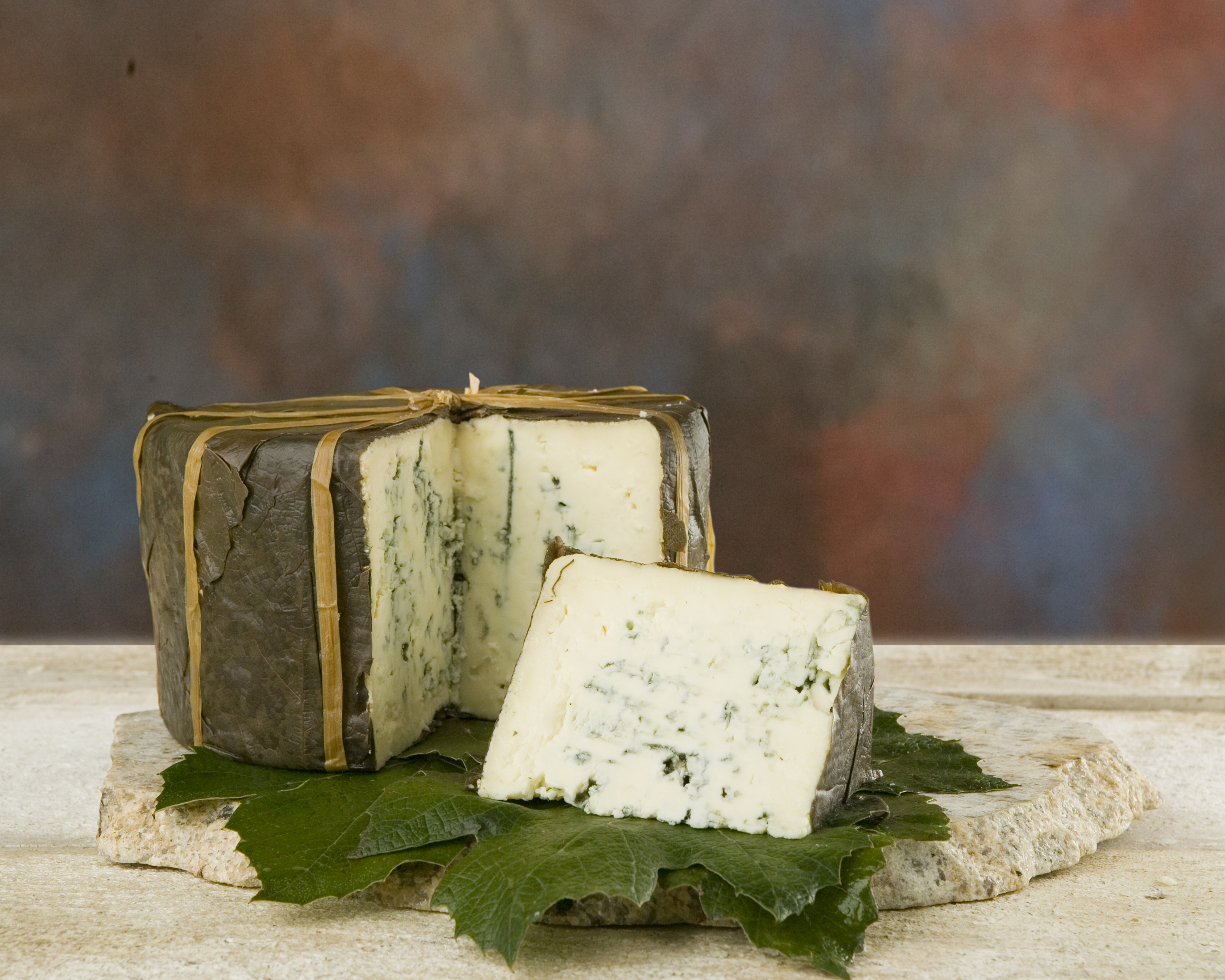 At the 2012 World Cheese Awards in Birmingham England, Rogue Creamery's Rogue River Blue Cheese won a Super Gold award as one of the Top 16 Cheeses in the world, and was named Best American Cheese. These are the latest in a string of awards for this magnificent cheese.
Rogue River Blue is produced at the turn of the season, made with late-season milk produced after the autumnal equinox. At that time, Rogue's Holstein and Brown Swiss cows are pastured in 1,250 elevation pastures bordering the Rogue River, where they graze on native grasses, hop clover, wild herbs, Himalayan blackberries, and wild flowers renewed by cooler temperatures. The late season milk is richer and higher in butterfat due to the advanced stage of the lactation cycle. This special milk, reflective of the unique seasonal influences of the Rogue River Valley, is the very essence of terroir.
To create this unique cheese, wheels of Rogue's raw, whole milk blue are carefully wrapped in local Carpenter Hill Vineyard Syrah leaves that have been macerated in Clear Creek Pear Brandy. The wrapped wheels are tied with raffia, sealed, and then aged in temperature and humidity controlled caves. The result is a cheese that has been named Best Blue in the World (World Cheese Awards 2003), Best in Show (American Cheese Society 2009 and 2011) and Best American Cheese (World Cheese Awards 2012), and never disappoints. This exceptional blue's forward, well-aged flavor tastes of brandy, fruit, and cream, and its lush, rich, creamy texture is flecked with tiny, flavorful glutamate crystals, the result of perfect aging.

LOCATION
Central Point, OR
Conventional
Cheese - Blue
"Rogue Creamery makes a limited quantity of Rogue River Blue, so don't miss out!"