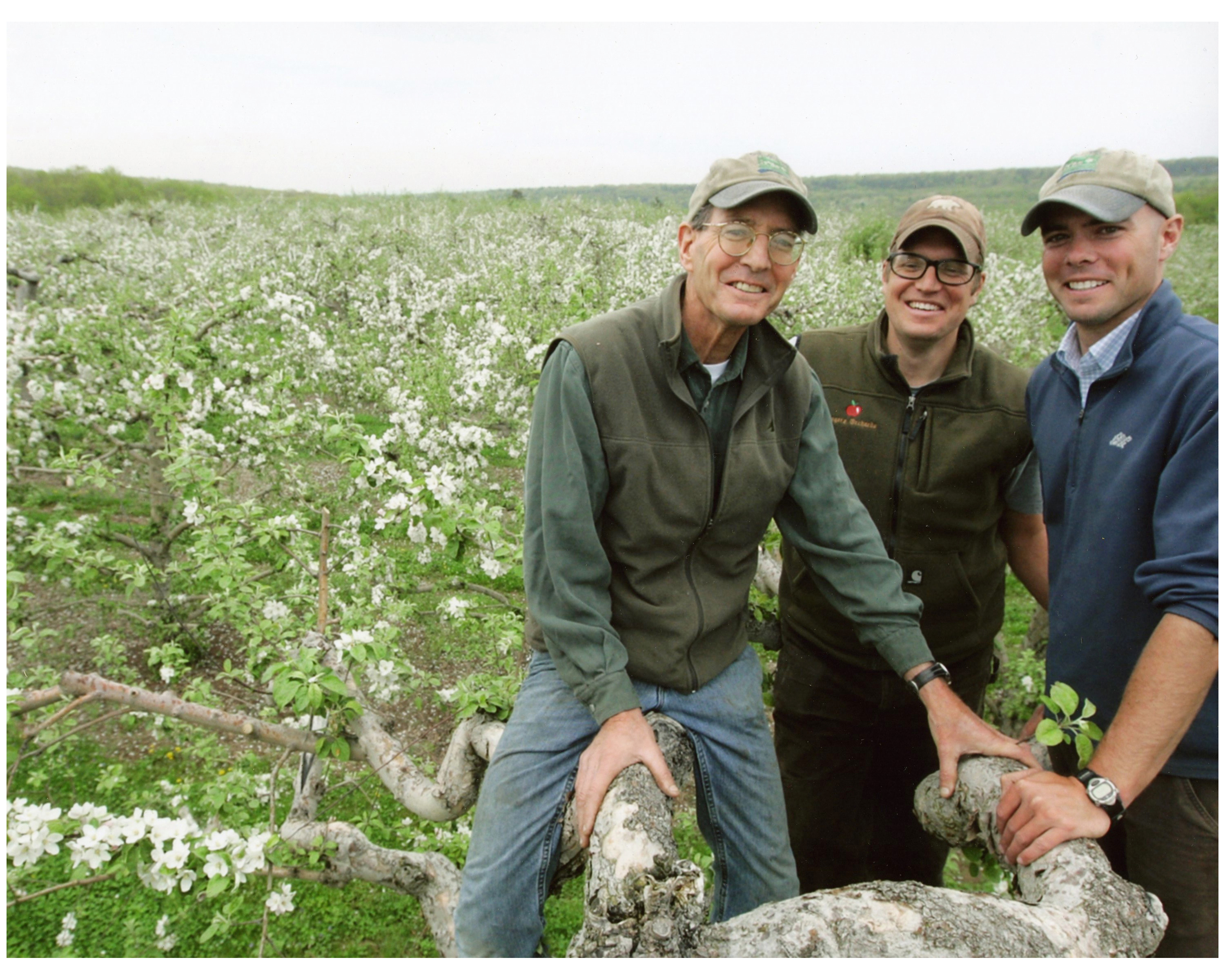 Revolutionary war veteran Chauncey Merriman purchased a small farm in Southington, CT in 1809 and planted some apple trees. His son Anson impulsively planted a thousand Baldwin apple trees when this variety was still relatively unknown, taking a risk that proved to be successful.
Anson's son Josiah planted some peaches, and inspired by Josiah's success, his daughter Sarah's husband, Elijah Rogers, dared to plant 7,000 peach trees, making him one of the first farmers in Connecticut to grow peaches commercially. Rogers Orchards has always taken chances with new crops in a state where weather can be as much of a risk as market forces. The farm grows an extensive 20 varieties of apples, 10 varieties of peaches, as well as pears, plums, nectarines, and apricots on 275 acres of land.
At Rogers Orchards they understand that farmers need to be responsible stewards of the land. For this reason, they practice integrated pest management (IPM) techniques to produce their certified Eco-Apples and Eco-Peaches. Today the farm is under the management of Chauncey's great, great, great, great grandson John Rogers, his son Peter, daughter Martha, and son-in-law Greg Parzych. Rogers Orchards also has two retail stores selling their fruit and other local products as well as pick-your-own apples on weekends in September and October.

LOCATION
Southington, CT
275
Conventional
Field Grown
Apples, Pears, Stone Fruit - Apricot, Stone Fruit - Apricots, Stone Fruit - Nectarines, Stone Fruit - Peaches, Stone Fruit - Plums
"We buy local to strengthen regional economies, support family farms, preserve the local landscape, and provide delicious fresh-from-the-farm foods for our customers."