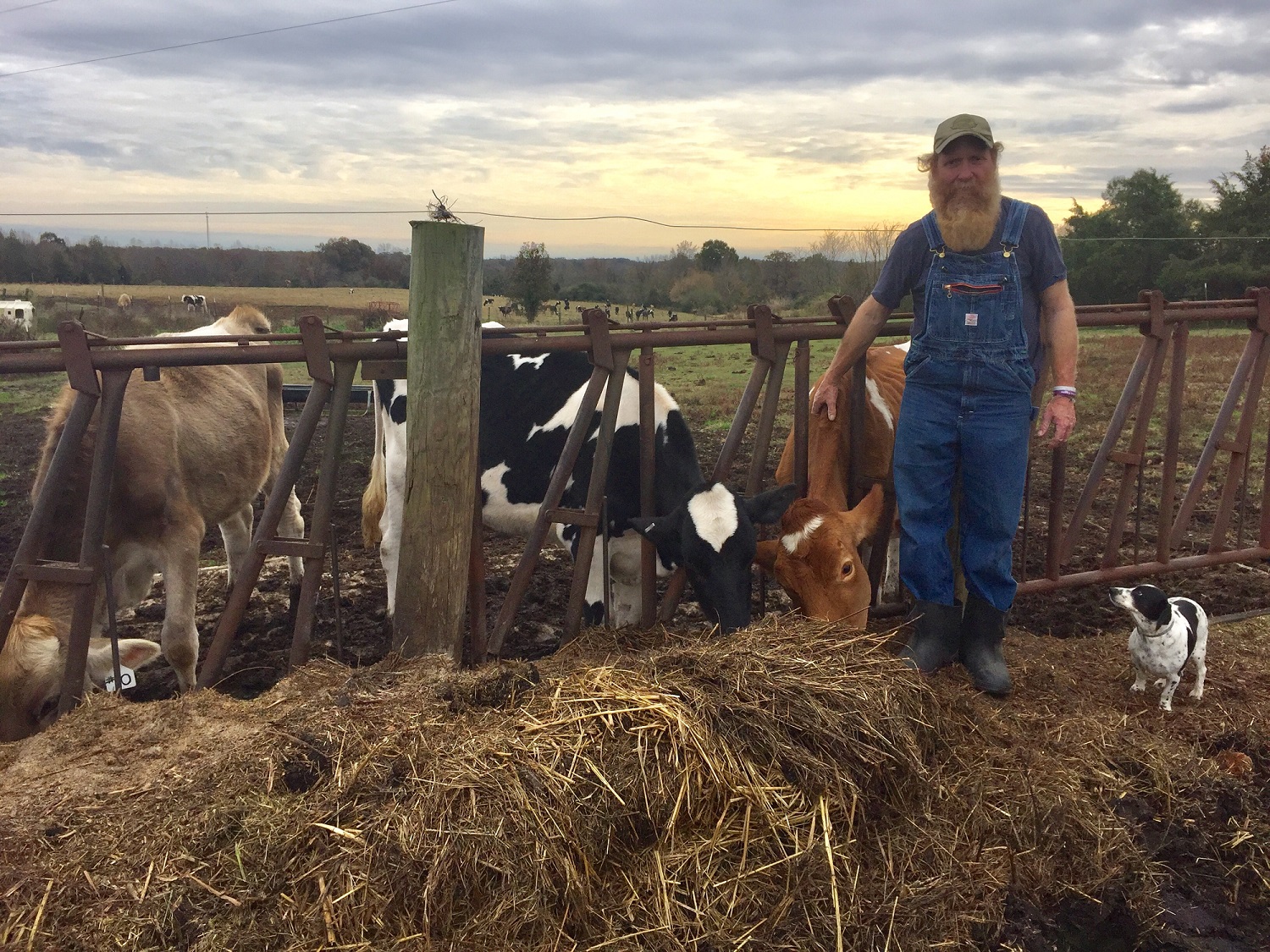 Randy Lewis comes from a lineage of farmers, but he didn't inherit the 150 year old family farm as most farmers do. Randy's dad had polio, so his grandmother was going to keep the farm herself. Randy went to college to hopefully have his own farm someday. He would take classes during the day and then drove home to work on the farm. After his 3rd semester in college, Randy bought the farm from his grandmother. He dropped out of school and began his dream of running the family farm.
The dairy industry was booming from the 1950s-1980s with 100 dairy farms in Alamance County. Randy's first year owning the farm was 1981. He sold into the milk co-op for 31 years as the co-op prices decreased. In 2012, prices got so low that Randy had to decide to sell the farm or change his business.
With a grant, Randy bought a trailer and modified it so he could bottle his own milk. He now milks his herd of 65-80 cows twice a day to make a non-homogenized, cream-on-top milk. By bottling and selling himself, Randy saved the farm. He continues to work with the other 4 surviving dairy farms in Alamance County in hopes to help save them too.

LOCATION
Snow Camp, NC
115
Conventional
Milk
"The economics of scale in the dairy industry have made it almost impossible for small producers to survive. My answer to that was to bottle my own milk."