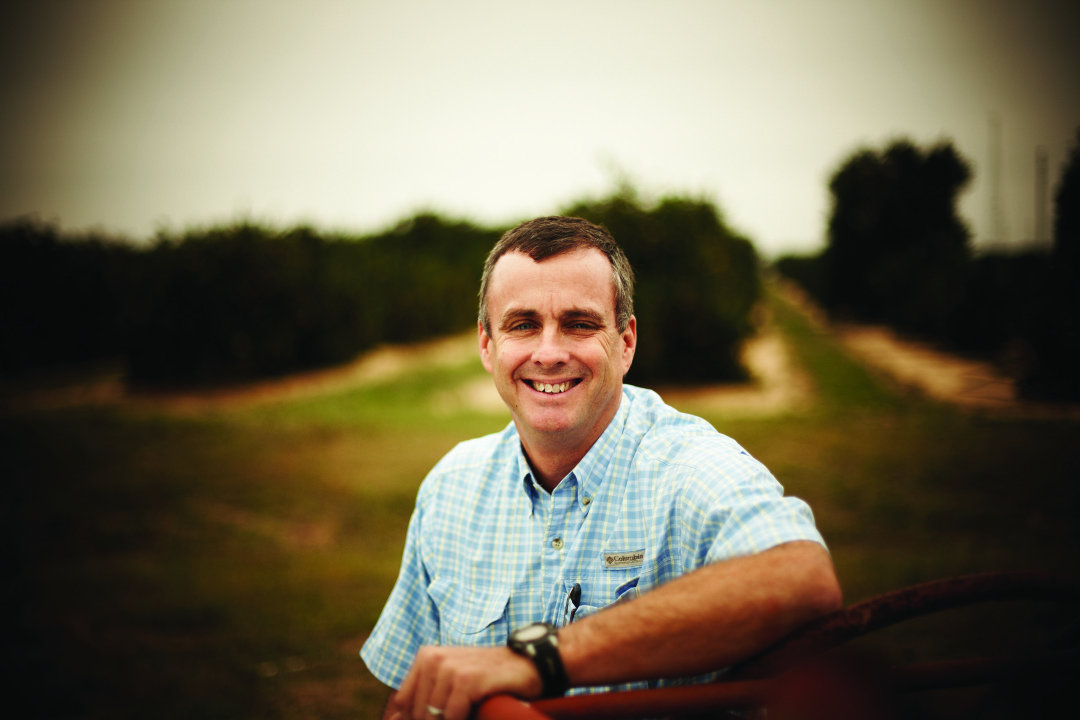 Raley Groves has grown oranges, grapefruit, and tangerines on 1,000 acres in Polk, Highlands and Hardee counties for nearly a century. The family business is managed by Lindsay Raley, who says, "The work doesn't stop when the fruit is picked."
Lindsay also is very active on a daily basis in cooperatives that pack, sell, and market his fruit. He takes pride in knowing that his citrus is labeled through one of the oldest, but most technologically advanced packinghouses, and is squeezed into the only juice brand that is 100 percent Florida. "I enjoy every aspect," Lindsay says, "but I love nothing more than being in the groves and rolling up my sleeves."
Citrus is in Lindsay's blood. His mother's first husband, Ed Cornell, started the business in the 1920's. When he passed away, Thelma Raley became one of the few women at that time to run a citrus operation. She later married Lindsay's father, William L. Raley, Sr., and Raley Groves flourished. They were both inducted into the Florida Citrus Hall of Fame. Lindsay is on the Board of Directors of both Dundee Citrus Growers Association and Florida's Natural Growers, and has served as a Florida Citrus Commissioner. In the near future, Raley Groves plans to plant new peach varieties developed by the University of Florida. "I always am looking to try new ventures," Lindsay says, "and the idea of growing peaches is exciting." Lindsay hopes his passion for agriculture will continue to be a family affair for many generations to come.

LOCATION
Haines City, FL
1000
Conventional
Field Grown
Citrus - Grapefruit, Citrus - Oranges, Citrus - Tangerines
"The work doesn't stop when the fruit is picked."