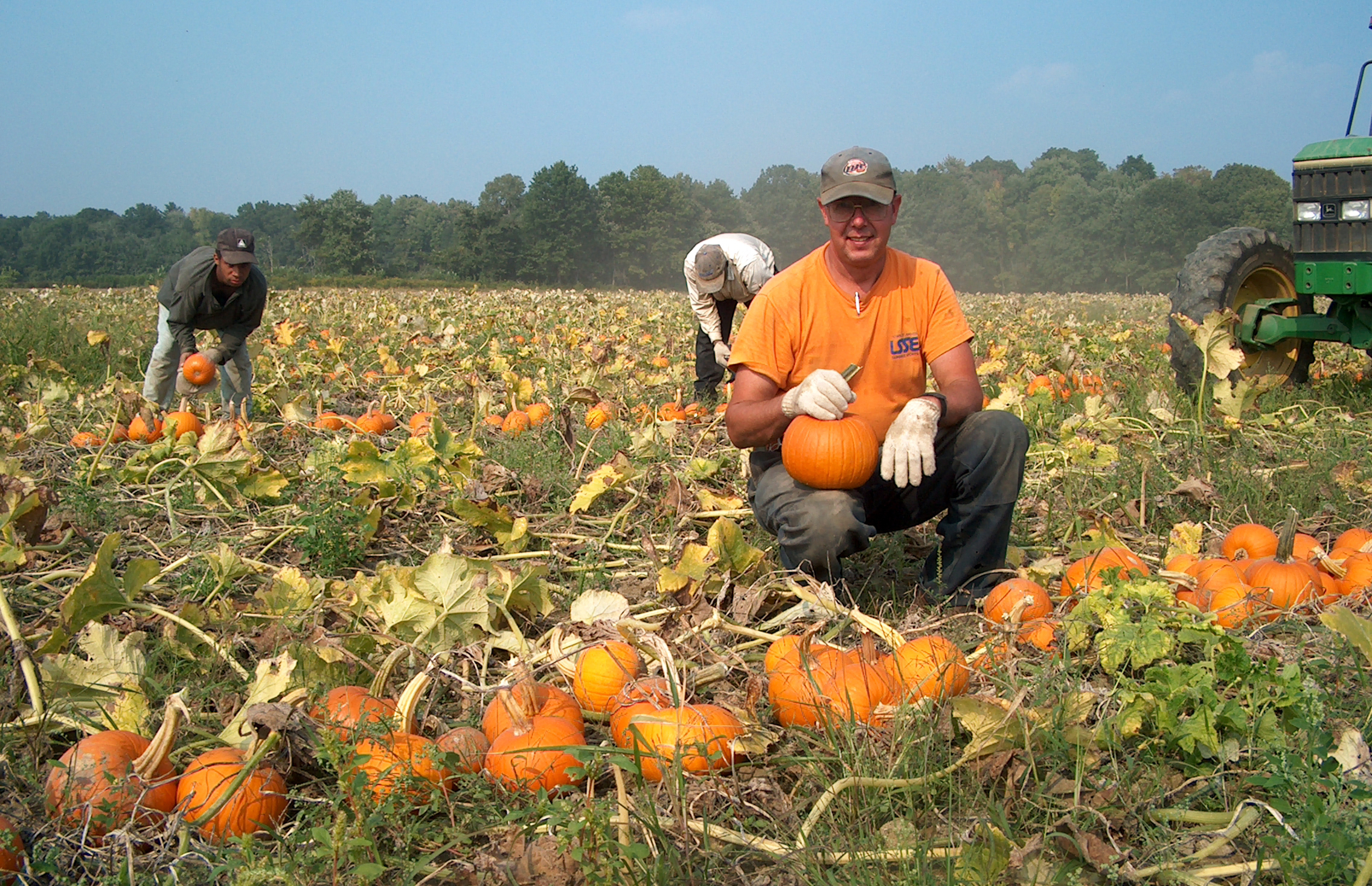 Wally Czajkowski's grandfather emigrated from Poland to Hadley, MA, with a dream of being his own boss. He initially settled on 10 acres of bountiful farmland where he made a living growing crops to support his six children. After three generations, that piece of land grew into what is now Plainville Farm.
The family farm has been passed down from Wally's grandfather to his father, and then to Wally himself. Tradition is important on this historic farm where Wally grows the same crops as his grandfather, father, and the Native Americans grew before him.
Wally grows squash, gourds, mini pumpkins, organic green beans, cucumbers, broccoli, and cabbage on 180 acres of prime farmland. Knowledgeable in the subject of squash, Wally believes that the Bora Bora squash will be the new standard in the industry. The Bora Bora squash is a dry flavor squash with a bright interior color and long shelf life that originated in Brazil. The thick skin of the squash keeps it fresh longer and it doesn't require sugar like the butternut squash because it's already sweet and flavorful.
Wally recently built a state-of-the-art packing facility where produce can be safely cleaned and packed.

LOCATION
Hadley, MA
180
Conventional
Field Grown
Organic
Beans - Green, Broccoli, Cabbage - Green, Squash - Gourds, Squash - Pumpkins Mini
"We have the best crew in the world and that's why our food is great."