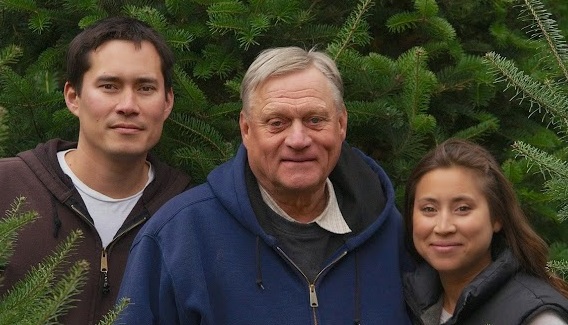 Grandpa Joseph and Grandma Rose started the Pell Farm as a dairy in Somers, CT in 1930. With Grandpa Joe's passing, Edwin Sr. lead the farm through the Great Depression by holding down a regular 9-5 job as a machinist and handling business at the farm. Current owner Roger Pell enjoyed growing up on the farm, and decided to study agriculture at the University of Connecticut. Edwin and Roger closed the dairy in the 1950's and kept the farm going by selling Christmas trees.
Today the farm has ventured into strawberries, raspberries, pumpkins, and nursery trees in addition to Christmas trees on the 300 acre property. Strawberries are the main crop being sold through FreshPoint and raspberries will be coming soon. Roger is happy to see his two children, Kevin and Tracy, taking an interest in the farm. Kevin graduated from business school and handles the marketing end of the company. Tracy has also returned to the farm after years working as a teacher and is pursuing her master gardener certification from the University of Connecticut.

LOCATION
Somers, CT
300
Berries - Raspberries, Berries - Strawberries
"We firmly believe a crop is only as good as the care and effort that is put into it."