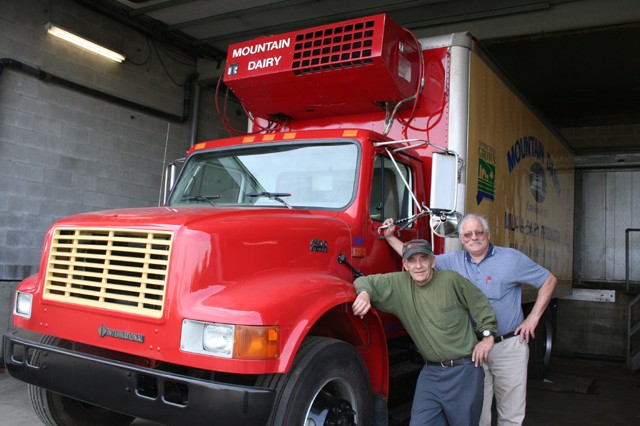 Ten generations of Stearns family have cared for the land at their home farm in Storrs, CT for nearly two and a half centuries. The land was purchased by Boaz and Lydia Stearns, who settled there with their family in 1772 and began raising mulberries for the town's milk industry. The switch to the milk business and use of the name Mountain Dairy did not come until years later in 1871, when Jared Stearns began selling milk to his neighbors and friends in the local community.
Amazingly, Mountain Dairy is one of only 40 licensed producer-handlers in the entire United States! This means that, unlike nearly all others in the market, Mountain Dairy has 100% quality control over its products. You can taste how fresh their milk is because it goes from their cows to their cartons in hours, without needing to be transported to an outside plant for processing.
Mountain Dairy never uses artificial growth hormones because they feel their animals are healthier and happier without them. Their animals are not pushed to produce unnatural amounts of milk, and as a result, the milk they produce is higher in cream and protein. To preserve the natural body and taste of Mountain Dairy milk, they also use a special method of pasteurization that utilizes steam rather than scalding hot water. This ensures that their small batches of milk don't taste "cooked" as many feel milk from larger brands does. The Stearns family is committed to ensuring that Mountain Dairy's tradition of quality continues for many generations to come.

LOCATION
Storrs, CT
130
Conventional
Field Grown
Cream, Milk
"We buy local to strengthen regional economies, support family farms, preserve the local landscape, and provide delicious fresh-from-the-farm foods for our customers."