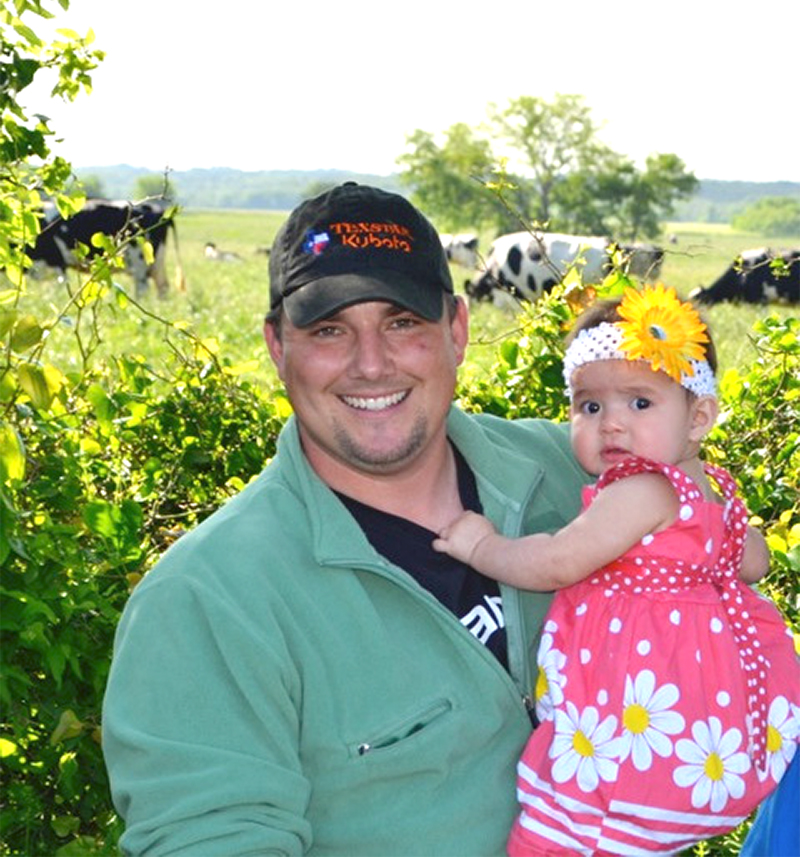 We are a family run farm that has been in operation for three generations in the Crawford/McGregor area outside of Waco, Texas. Grandpa Miller began milking cows around the Second World War and the tradition has continued through his grandson, Craig.
Craig and his wife, Rhianna, began producing raw milk with their cows after it was discovered that Rhianna's allergy to milk did not react to raw milk. They along with Craig's parents have expanded the business to include low-temperature pasteurized non-homogenized milk, cheese, and cream.
We have a combination of handpicked Holsteins, Brown Swiss, and Jerseys that make up our certified milk. This produces a milk that is rich with cream, but also smooth for drinking. We grass-feed our herd as much as possible, but do have to supplement with a forage based diet when necessary to keep all of our cows healthy and producing quality milk. However, our feed is GMO free as well as corn & soy free.
Our milk is free of antibiotics, hormones, additives, and preservatives. It's just milk. All natural and just the way nature intends.

LOCATION
McGregor, TX
1000
Conventional
Field Grown
Cheese, Dairy
"It's all natural just like nature intended."