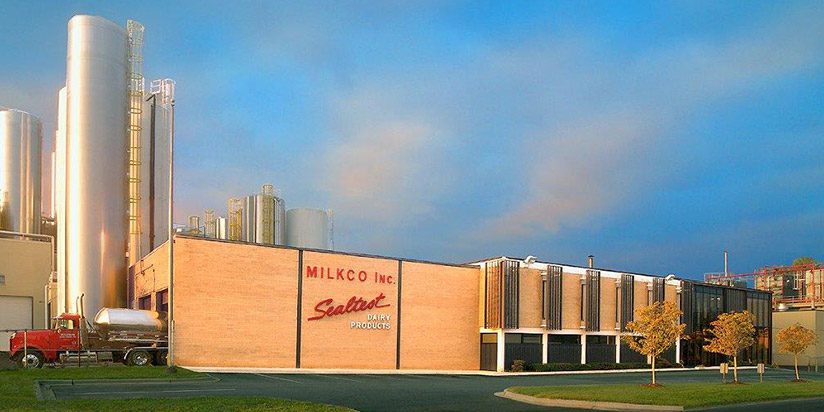 In the 1950s, 22 milk-bottling plants operated in western North Carolina. In September 1982, Milkco opened its doors, and it stands today as the only dairy plant in western NC.
Milkco's first president Ralph Gardner had a vision for the company's future. He decided to ship milk in recyclable corrugated boxes rather than standard milk crates. Today, Milkco is one of only a few operations nationally that packages in recyclable boxes, which keep the product cleaner than crates.
Sustainability is also reflected in Milkco's water efficiency. In 1999, they partnered with an engineering firm to develop the nation's first system to keep milk out of waste water during equipment cleaning.
Most of the raw milk supply comes from within a 150 mile radius of Milkco's facility, and finished product ships throughout the Southeast. All milk is 100% rbST and rBGH free. Milkco is also the only plant in the eastern US with an active shelf life prediction program for raw milk. The demands of the testing exceed FDA, USDA and state regulatory guidelines.

LOCATION
Asheville, NC
145000
Conventional
Milk
"Local farmers provide our milk supply with a majority coming from a radius of less than 150 miles of our facility."