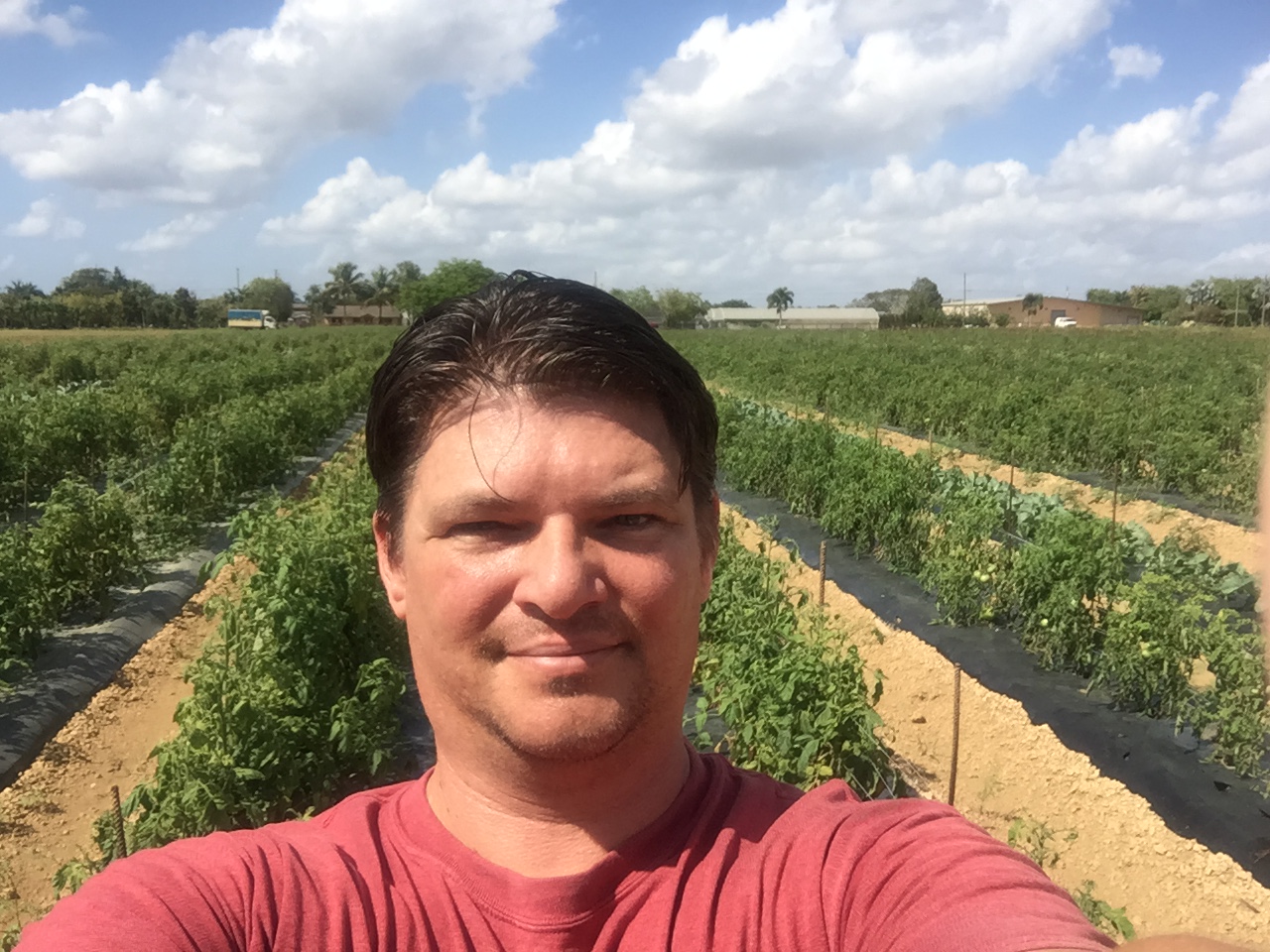 Michael Borek Farms is a third generation family farm that focuses on providing quality that you can taste. Food safety is of the utmost importance and they maintain high standards while producing products in a manner that stresses environmental awareness.
Michael Borek graduated with a degree in business from Webber University. After graduating, Michael returned to Homestead to apply his new found knowledge of business to the what he learned growing up on a family farm. After working alongside his family for over 10 years Michael, created Michael Borek Farms, LLC in 2008. His business grew quickly attracting attention from Master Chefs like Michael Schwartz and Chef Lynn Crawford. These collaborations lead to features on the Cooking Channel's "Pitchin' In" as well as several noted cookbooks.
Michael Borek was originally a tomato farmer producing and distributing "Teenaspride" brand tomatoes. This brand was created in his mother's namesake, Teena Borek. The farm grows traditional rounds in the field and specializes in hydroponic and field grown heirloom tomatoes. In recent years, an addition of a few root crops such as carrots, beets, and turnips along with many lettuces and greens have been added to their production, thus meeting the ever-growing need for farm fresh vegetables to their chefs and commercial customers.

LOCATION
Homestead, FL
100
145800
Conventional
Field Grown
Greenhouse/Hoop
Hydroponic
Tomatoes
"The secret to success is doing something simple, extraordinarily well."