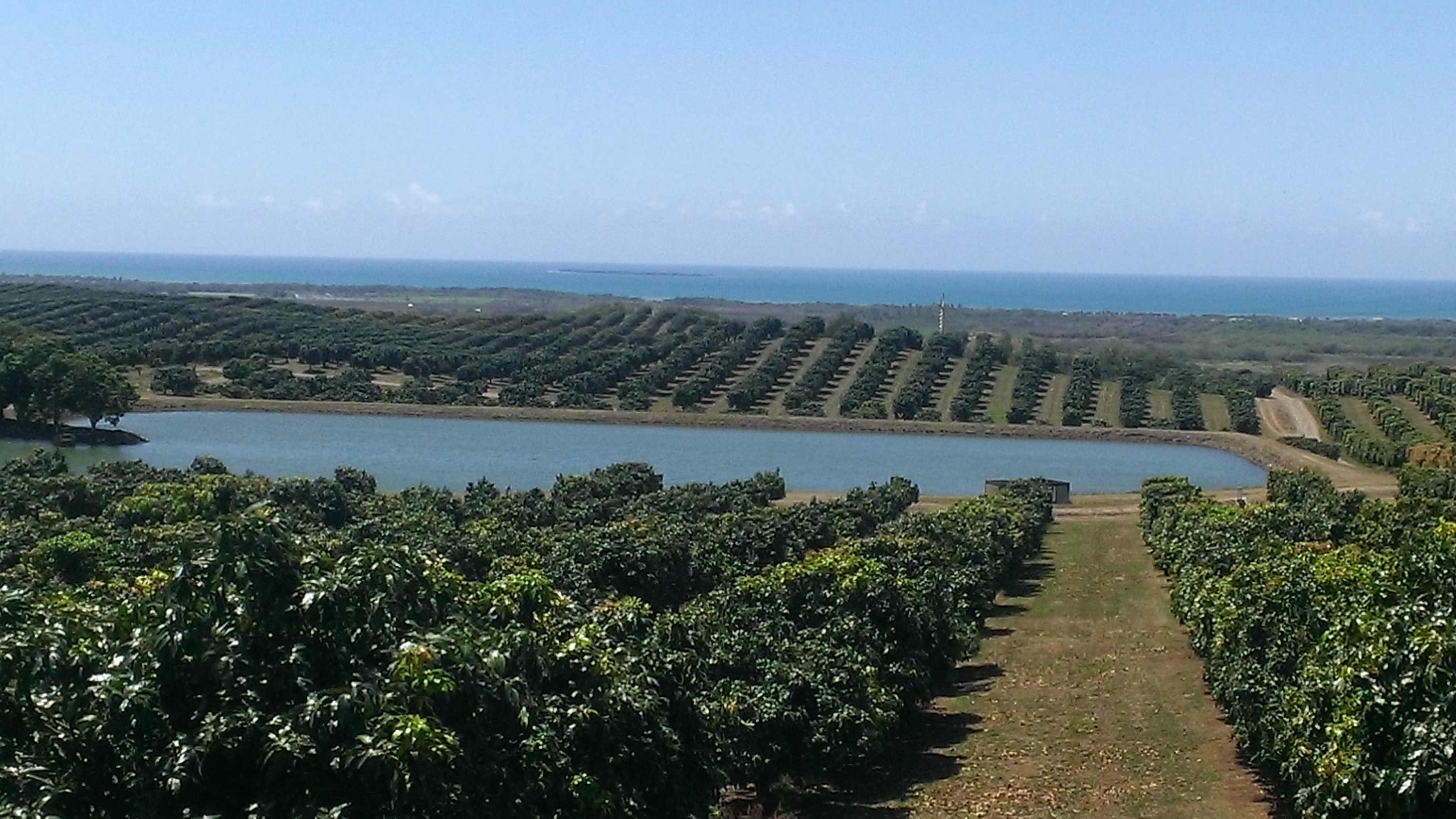 Overlooking the Caribbean Sea along Puerto Rico's arid, subtropical southern coastline is family-owned Martex Farms. What started as a hobby over 25 years ago for Venancio C. Martí "Veny, Sr.", founder/president of Martex Farms, has now grown into a family business with approximately 80,000 mango trees spanning nearly 2,500 acres, a packing plant, a processing plant, and more than 375 employees.
Members of the Martí family are involved in the day-to-day operations, including Veny, Sr.'s brother, Gustavo, and son and daughter, Veny, Jr. and Maria Rosa.
Within a few hours, thousands of mangos are harvested and delivered to the Martex warehouse where they're washed, inspected, sorted, packaged, and loaded onto containers to be shipped throughout Europe and N. America. Martex's traceability system provides tracking information defining the date the fruit was harvested, the farm and field where it was picked, as well as the whole history of that field.
Although Puerto Rico's back yard trees may adhere to the standard April through August harvest season, Martex harvests mangos year-round thanks to innovative agronomic techniques. These include a low tree-density planting design, selective pruning, and a sophisticated irrigation system providing the optimal amount of pure water from Martex's reservoirs and spring fed deep wells. This enables Martex to provide mangos to consumers and restaurants in Puerto Rico, Europe, and North America throughout the year. In addition, Martex Farms Chief Agronomist, Dr. Yair Aron, oversees Martex Farms' research and development, a true labor of love where traditional selective breeding is used to create new mango cultivars.
With great care and hands-on attention to detail, Martex Farms is recognized for quality and innovation.

LOCATION
Santa Isabel, PR
2500
Conventional
Field Grown
Mango, Mangos
"Healthy trees…Premium fruit…Passionate customers…"