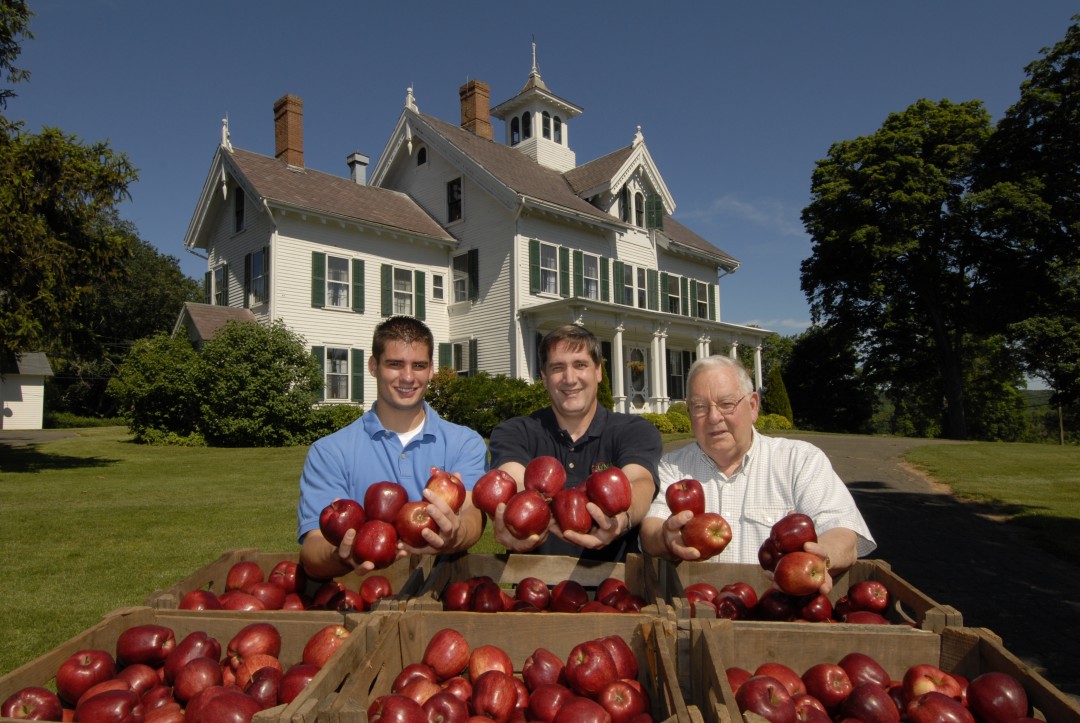 Situated on 1,100 acres in Middlefield, CT, at Lyman Orchards you can enjoy being a farmer for an afternoon and pick from nearly 100 varieties of fruit from June through October. Lyman utilizes integrated pest management (IPM) techniques in order to create a partnership between farmers, trees, weather, bees, and natural predators, honoring the unique ecology of each orchard. By understanding the pest populations in the orchard, Lyman Orchards can minimize chemical sprays and use natural controls such as ladybugs to produce certified Eco-Apples and Eco-Peaches.
Owned and operated by the Lyman Family since 1741, Lyman Orchards is recognized as the ninth oldest family-owned business in America. Now in its eighth generation, the family business continues to grow and evolve while maintaining a steadfast commitment to preserving the land for future generations.

LOCATION
Middlefield, CT
1,100
Conventional
Field Grown
Apples, Berries, Fruits - Assorted, Stone Fruit - Peaches
"FreshPoint does a good job and they work very hard with the local farmers. We have been working with them for over 30 years, they are always very reliable, and deliveries are always very dependable."