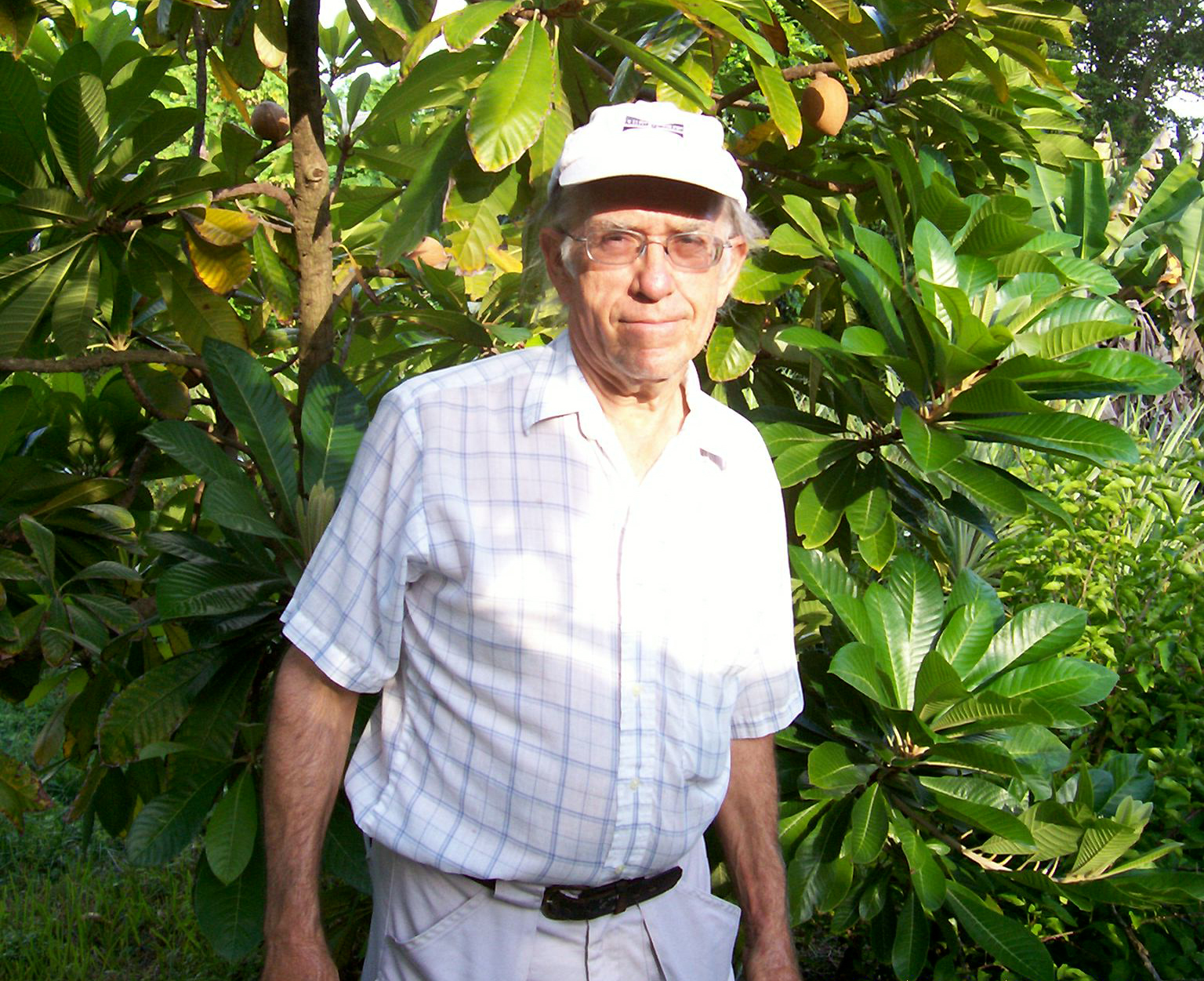 Pete Jaschinski thought "Lychee Fruit Store" was a creative name for a web site, and we would have to agree with him. He started out in Minnesota, and jumped at the chance to move down to Florida after several warm vacations. He began with orange trees in 1977 and lychee soon followed. But, after all the lychee died, he didn't touch a lychee tree again for twenty years. So he just grew other stuff.
Fast forward to present day where he has two farms next to each other. He calls them the "Old" and the "New" farms. The "Old" farm, a preexisting 13 acre 10 year old lychee farm he purchased in 2003, and the "New" farm he purchased in 2007 that started out as 20 acres of wooded area. Pete cleared the land in the New farm, then planted and designed the lychee farm himself. The Old farm has about 60 different types of tropical fruit, and 7 to 8 different types of lychee for sale.
He boasts about 3 acres of jackfruit, with 40 large jackfruit trees as well as longans and dragon fruit. He has fish ponds on the property, which he uses water to spray for frost protection when needed. And boy, did he need it this year. He is about 95% organic, growing all of his fruit using mulch and horse manure hauled in from other horse farms. No insect sprays are used on the fruit. They only sprays are for weed control and nutritional sprays.

LOCATION
Loxahatchee, FL
33
Conventional
Field Grown
Fruits - Assorted Tropical, Lychee
"We've been lucky. Lychee actually need some cold weather, and it's too much to the north of us and not enough to the south."