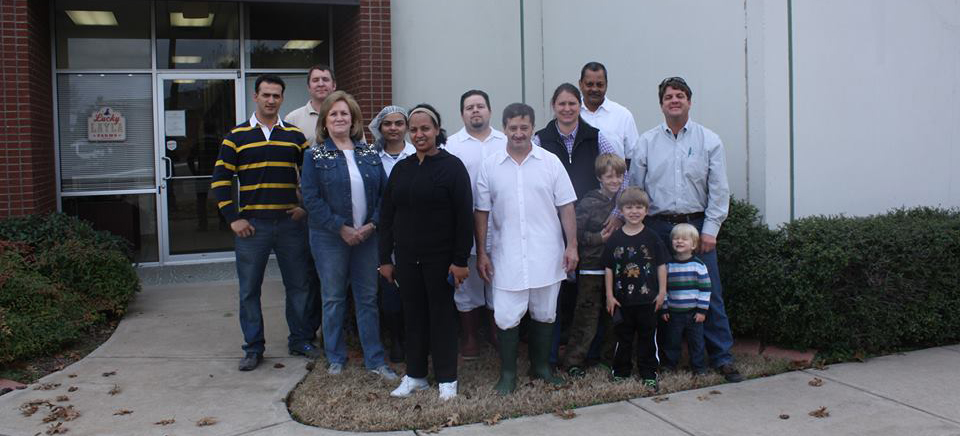 As a third generation dairyman, Todd Moore, owner of Lavon Farms, grew up on his family's Texas farm where raising cattle that yield championship milk was second nature. Growing up just outside of Dallas, Todd was driving his family dairy truck delivering milk to the local creameries before his feet could technically even reach the pedal.
As a child he dreamt of owning his own herd of Guernsey and Jersey cows, a dream that came to fruition in 1992 at his family's Plano-based dairy. Todd realized he needed to take his business one step further. The result was a migration of the operations to a new dairy farm, Springville Farms in Emory, Texas, which now supplies all of the milk to his dairy brand, Lucky Layla Farms. His goal was to grow his farm to produce a quality natural niche marketable product. In 2004, Todd and his wife, Deanna, established Lucky Layla Farms, where today they produce some of the country's finest drinkable yogurts, caramel, golden butter, and yogurt cheese. Slow Food, a movement towards a more discerning and health conscious consumer who values local farmers and products, is Todd's continual inspiration for his dairy products. His Lucky Layla line is all-natural and handcrafted using milk from his own rBGH-free cows.
Every product is made with thoughtful care, with special attention to the quality over quantity. The Springville Farms residents (the Guernsey and Jersey cows) could quite possibly be the happiest cows in Texas, if not the nation. Todd designed the farm to allow the cows to roam free, bask in the sun and graze on acres upon acres of lush grass, a difference that sets the Springville dairy apart from its competitors.

LOCATION
Garland, TX
300
Conventional
Field Grown
Butter - Golden, Caramel, Cheese, Cheese - Mexican, Dairy - Yogurt
"The high quality milk we get from only milking Guernsey and Jersey cows allows us to make a superior, yet simple line of products designed to promote healthy lifestyles, while tasting clean and delicious."