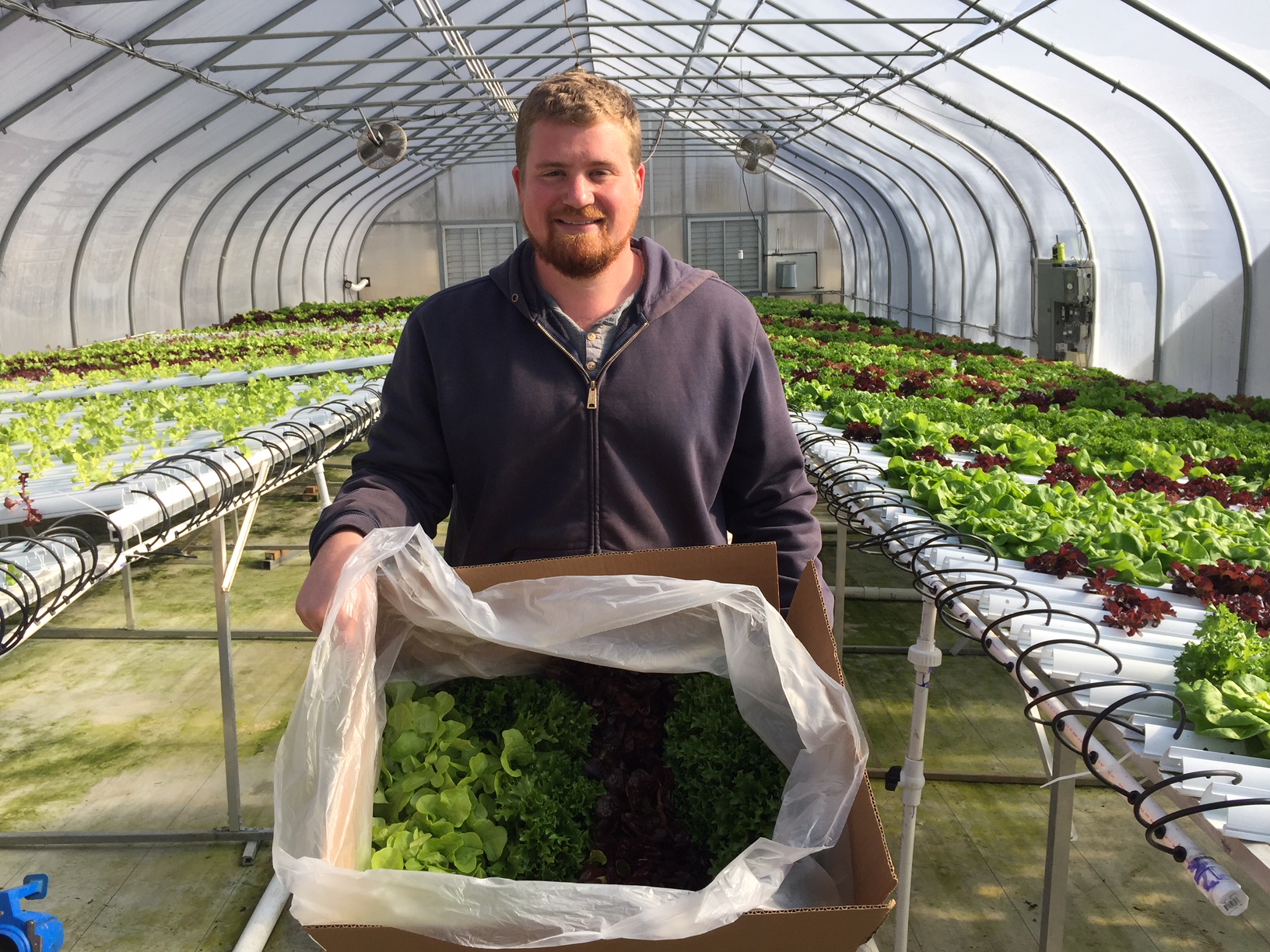 Glen Lang had two sons--Dustin and Josh. Dustin was a lawyer in Raleigh, and Josh had an interest in agriculture and was living in Idaho. In an effort to draw Josh back home, Glen started LL Urban Farms in 2012. Josh came home, but he didn't want to work with his dad in the greenhouses. Ironically, Dustin wasn't enjoying his job so he left to work on the farm.
The father-son duo tried growing hydroponic tomatoes, but sticking to lettuces allowed them to efficiently plant and harvest with a sustainable focus. They don't use pesticides or herbicides, and the substrate for the seeds is biodegradable. All the water is recycled, so the amount of water to produce these lettuces is 10% the amount used to grow California field lettuces.
Glen is now transitioning the farm to Dustin with his final act being the construction of 2 more greenhouses. Their 9/10 of an acre now has 4 greenhouses.

LOCATION
Raleigh, NC
10000
Lettuce - Green Leaf, Lettuce - Red Leaf
"We provide the freshest lettuce and tomatoes grown using sustainable practices at a very competitive price. Buy Local!"