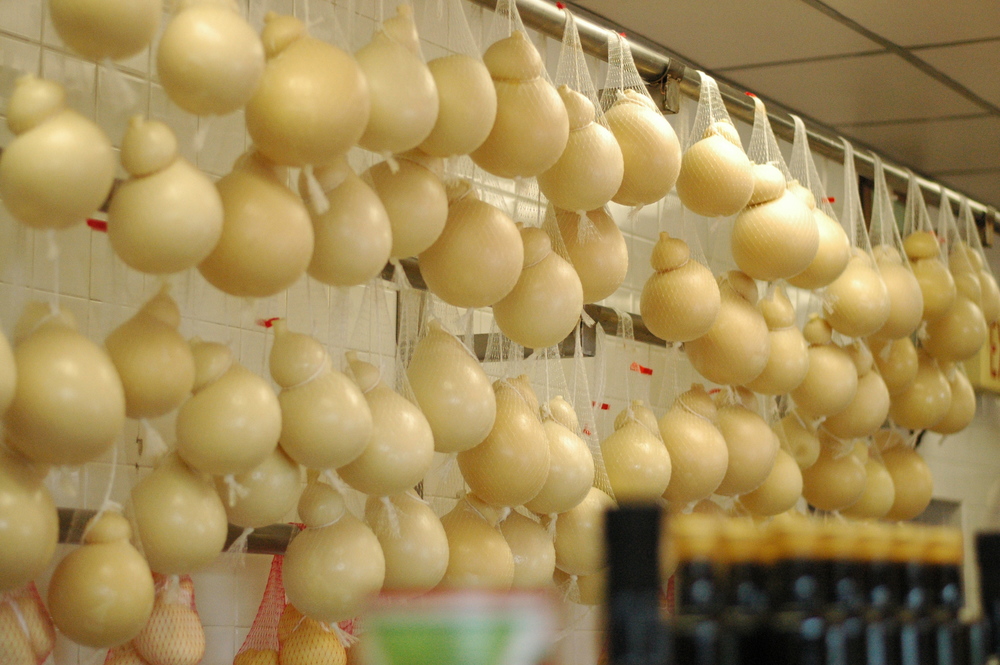 The Liuzzi family has its origins in the town of Noci in the region of Puglia, Italy, where the family has been dairy farming and making cheese since the 1800's. In 1931, Domenico Liuzzi was the first Liuzzi to start a cheese factory (caseficio) independent of the farm where they produced mostly mozzarella. His son Pasquale was born in 1937 during the turmoil of WWII and decided as a young man to break free from the harsh economic times by moving to the United States.
In 1960, Pasquale arrived in America alone, with little money, and a determination to create a successful business. He answered a help wanted ad in the New Haven Register for a specialized cheese maker, where he immediately impressed the owners with his skill and quickly took control of the factory. After nineteen years at someone else's cheese business, Pasquale decided to invite his brother Nicola over from Italy so they could start their own cheese factory.
In 1981, the two brothers founded the Liuzzi Cheese Caseficio Moderno in North Haven, CT. Today, the Liuzzi family is proud to provide a cultural bridge between the old country and the new to educate generations of all nationalities about true Italian products and cheeses. The Liuzzi's produce southern Italian cheeses such as mozzarella, ricotta, basket, Caccioricotta, and Caciocavallo and provide a number of other Italian products at their retail store.

LOCATION
North Haven, CT
Conventional
Field Grown
Cheese - Southern Italian, Italian Products
"We buy local to strengthen regional economies, support family farms, preserve the local landscape, and provide delicious fresh-from-the-farm foods for our customers."