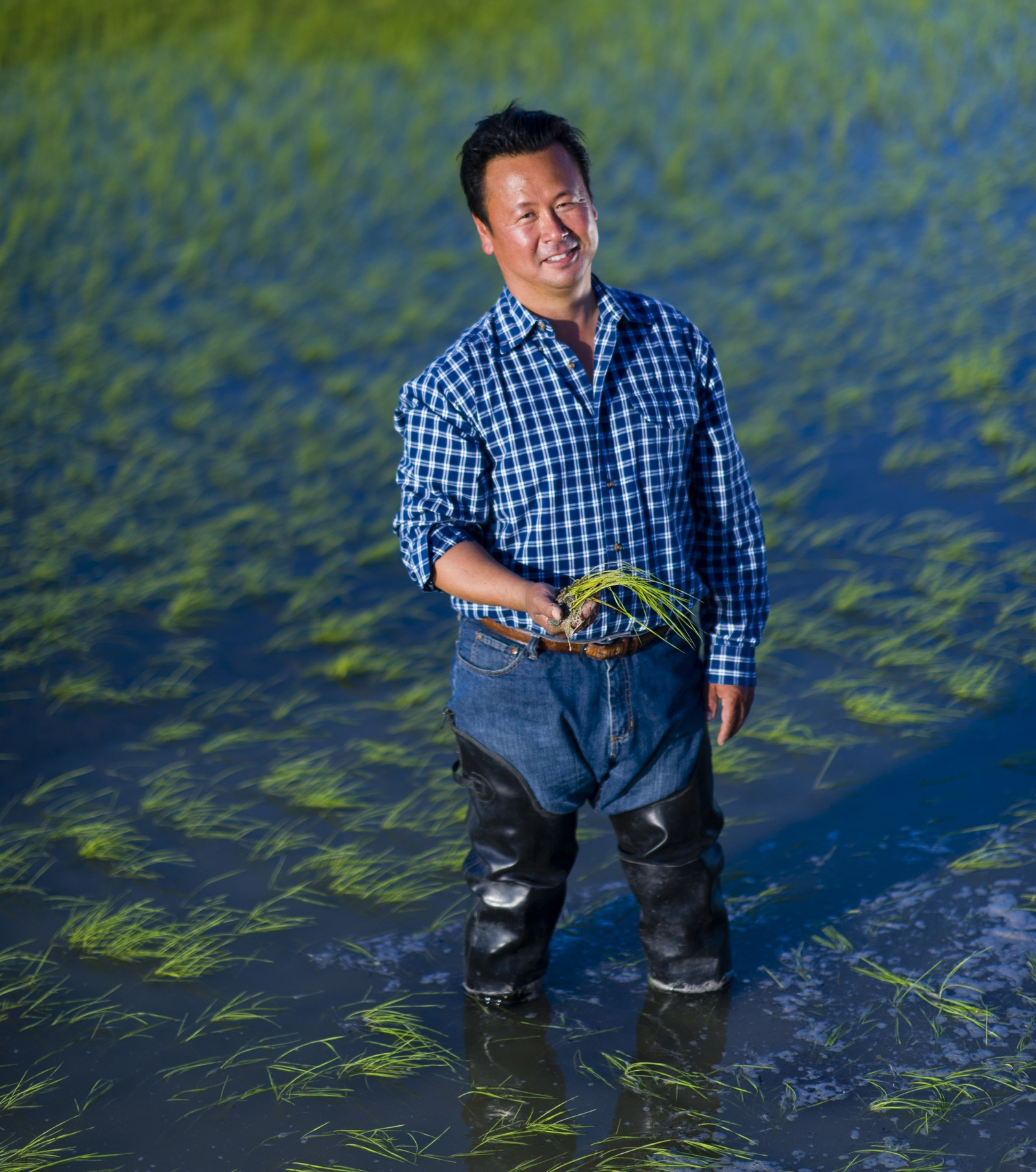 Located in tiny South Dos Palos, California, Koda Farms grows Kokuho Rose, one of the only heirloom rice strains grown in California, the original strain developed on their farm. Now helmed by siblings Robin Koda and Ross Koda, this century-old rice farm was originally founded in 1908 by their grandfather Kiesaburo Koda, a descendant of rice traders, and the son of a samurai-turned-rice miller.
For the past 15 years, Robin and her brother have been overseeing the farm, transitioning most of their crops to certified organic in 2004. Committed to the beautiful flavor and quality of Kokuho Rose, Robin and Ross continue to plant this heirloom variety although it produces little more than half the yield of commercial varieties grown in the Sacramento Valley.
Crop rotation is an important part of Koda Farms' organic production plan. After each rice crop, garbanzo beans and black eye peas are planted for the next three years. These legumes put nitrogen back into the soil and fight weeds that plague rice, producing an excellent environment for the next crop of organic rice.
Koda Farms is the oldest, continuously family-owned and operated rice farm and mill in California. It is one of the few fully integrated rice farms in the state: they grow, harvest, mill, and package on site. Everything the Kodas do is focused on their goal of preserving and promoting this fabulous heirloom rice. You will taste the difference.

LOCATION
South Dos Palos, CA
5500
Conventional
Field Grown
Organic
Barley, Beans - Dried Black Eye Peas, Beans - Dried Garbanzo, Rice - Heirloom, Rice - Sweet, Rice - Sweet Flour
"… Koda Farms brown rice, a medium-grain variety that is probably the best produced in the United States."