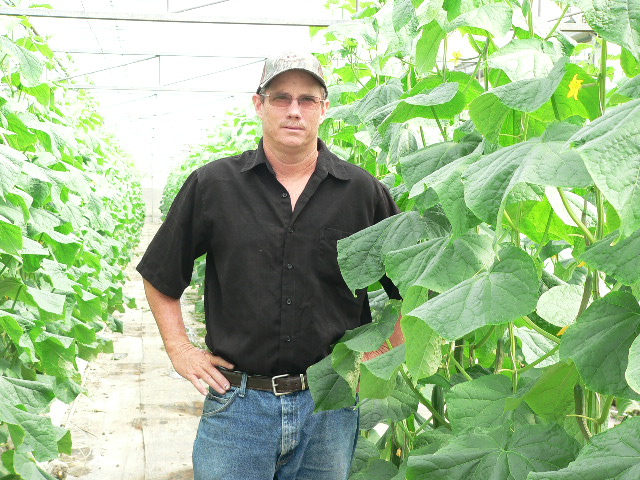 K & M of the Treasure Coast is the marketing firm for Osteen Farms and Mascot Farms.
Osteen Farms was started in 1989 by Ken & Paula Osteen. Ken's father Harry Osteen was in the produce business for over 40 years in marketing and sales, but this is the first family venture into actual farming.
Over the years the farm went from a 1/3 acre trail house to approximately six acres of hydroponic greenhouses located in Okeechobee, Fl. The farm went from a typical soil grown farm, to a state-of-the-art hydroponic greenhouse using computer technology to operate the fertilizer, irrigation and environmental condition of the greenhouse.
Farming has always been a passion of Ken's. His first greenhouse experience came in high school where he was a member of the FFA and took courses in horticulture. Shortly after marrying Paula in 1978, he built a small greenhouse in his backyard and produced hydroponic cucumbers, bell pepper, and tomatoes.
Ken's son Ken Jr., now does most of the growing, while Ken Sr. does the marketing.

LOCATION
Okeechobee, FL
6
Conventional
Greenhouse/Hoop
Hydroponic
Cucumbers
"I learned a lot from my father, Harry, over the years and stole one of his many quotes: "You're most important customer is the one you are talking to right now!""