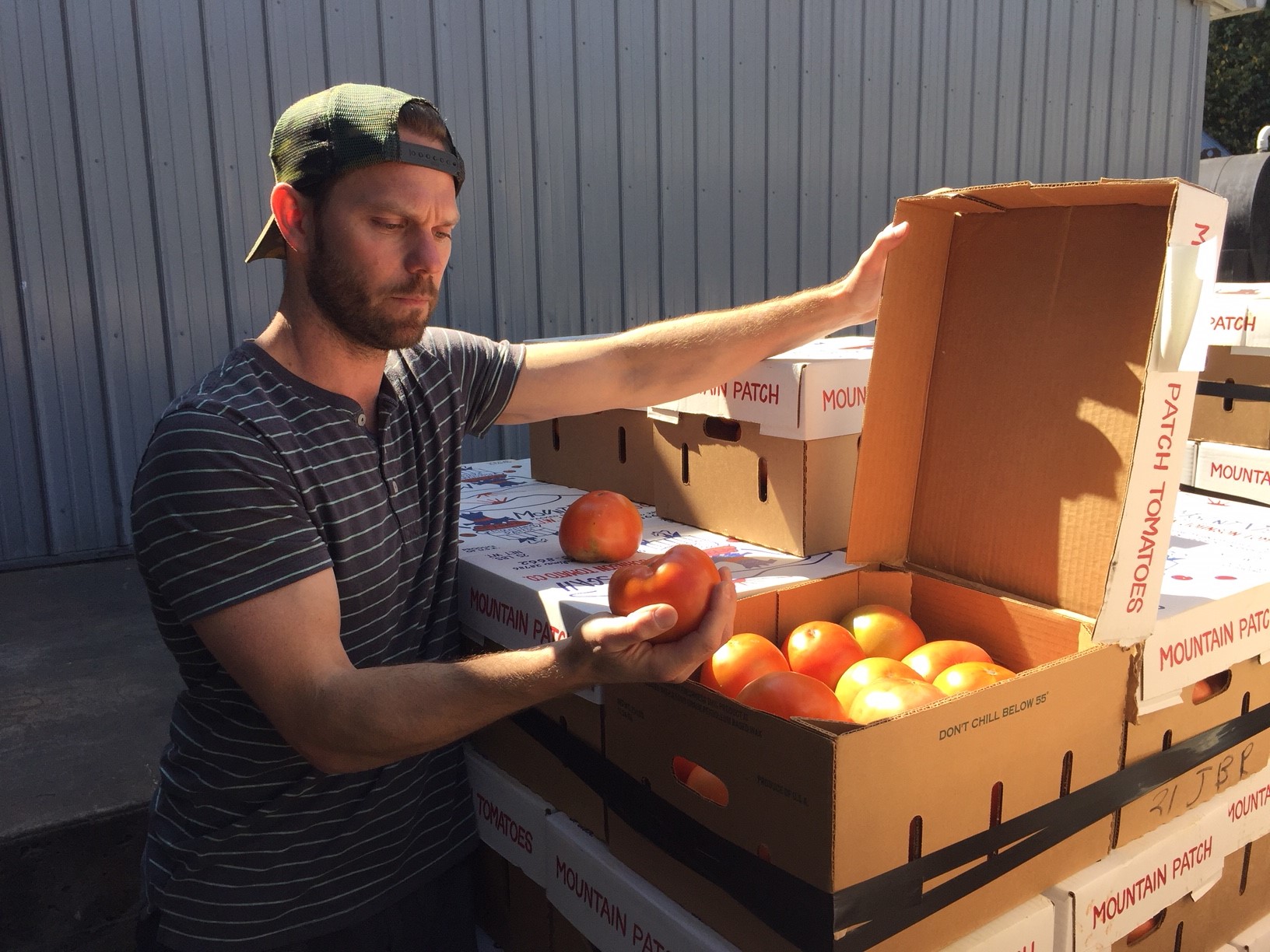 In the 1970s, Glenn and Jay Johnson's grandfather discovered that small farmers in the North Carolina mountains struggled getting their tomatoes to consumers. Mr. Johnson began aggregating tomatoes from 20 growers and creating the logistics to ship them to markets.
Forty years later, brothers Glenn and Jay now run J.W. Johnson Tomato Co. They still work with about 20 growers who are located within a 30 minute radius of Canton, NC. The farms range in size from 3 to 60 acres. Glenn and Jay provide harvest bins to the farmers, and then they pack and grade the products. Any poor quality items are sent to a nearby cow farm. The brothers are proud to continue their family legacy of helping small farmers and working with FreshPoint who is their main customer.

LOCATION
Canton, NC
120
Cucumbers, Peppers, Squash, Tomatoes
"What's better than local fresh tomatoes and a home cooked meal?"