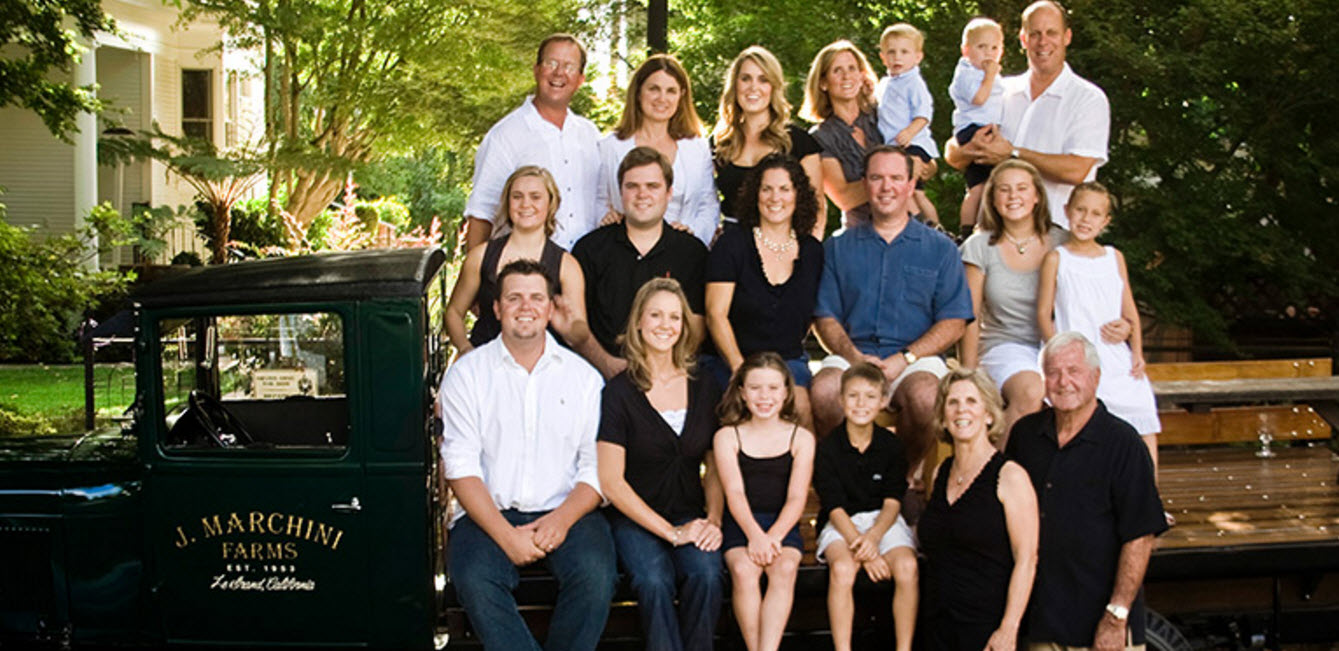 J. Marchini Farms was founded in 1989, but its roots go back as far as 1920, when Florindo Marchini made the long and uncertain journey from Lucca, Italy. The story of J. Marchini Farms is about family, close friends, and success. Without these, J. Marchini Farms may have never been, and radicchio would never have made it to America's salad bowl.
Florindo and Elisa had three boys, Leonardo, Giuseppe (Joe), and Ricardo (Richard). Joe always enjoyed being outside and watching his father farm, so it was practical for him to grow a 11-acre garden at age 13. From the experience Joe gained growing tomatoes for 7 years, Joe was invited by the existing owners of Giampaoli-Marchini to replace his father. Thus, in 1960 at 20 years of age, Joe became a partner in Giampaoli-Marchini.
In 1967, Joe broke away from his father's business to partner with his brother, Richard. Together they formed Marchini Brothers, Inc. But it was Joe who began experimenting with a new lettuce seed from Italy, a seed that put Joe's next business, J. Marchini Farms, on the map.
Joe always liked to grow vegetable varieties that no one else had. He is a true farmer at heart. It was in his garden that their first radicchio was tested, which made Joe the United States' first original radicchio farmer. In the eighties, radicchio wasn't known by many produce brokers, but one company in San Francisco was familiar with it, and surprised to see it in the United States. The company was J. Marchini Farms' first radicchio customer.

LOCATION
Le Grand, CA
Conventional
Field Grown
Fennel, Figs, Kale, Radicchio, Romanesco
"We buy local to strengthen regional economies, support family farms, preserve the local landscape, and provide delicious fresh-from-the-farm foods for our customers."