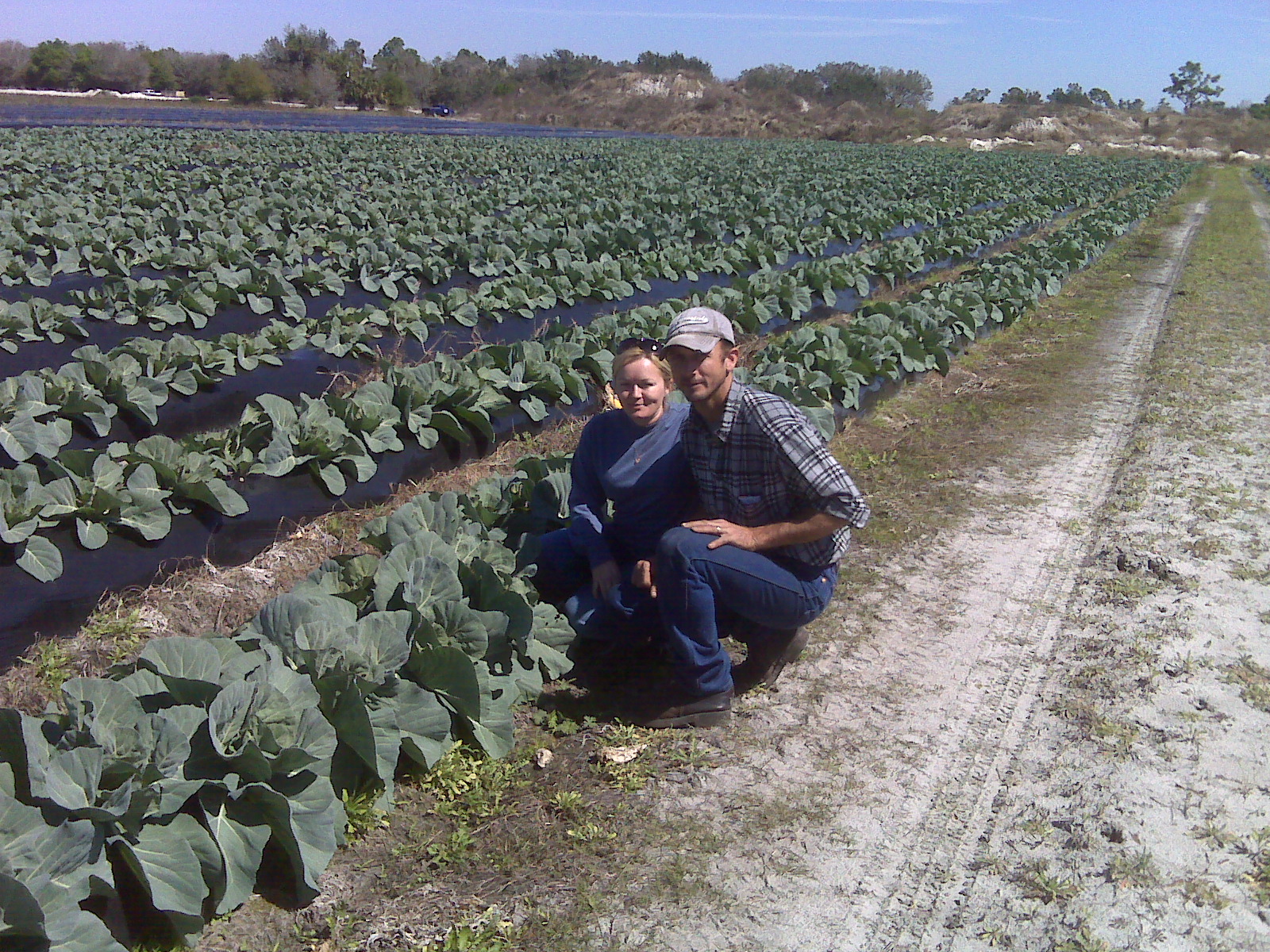 Jim Erneston's family has been in the produce business in Florida since 1923, and his son Chris makes for four generations of produce professionals. This season J & J Produce adopted a new, very diverse sourcing strategy. Instead of farming large acreage in just one farm, they partnered with several Florida growers.
Instead of 1,200 acres all in one farm, J&J has close to the same acreage now, spread out of 10 different farms in 8 different counties. This has really paid off for them this year in light of the extreme weather conditions they endured, with the coldest winter in Florida in over 25 years. Their two Florida lead farmers, Tom Boe and Kim Malcolm, who together have almost 100 years in Florida farming experience, have guided each farm manager to grow the best crops possible.
Through seed selection, fertilizer recommendations, custom spray programs, and gentle harvesting they have increased yields and quality, with each grower partner. At J & J Produce, it means producing the highest quality crops, as efficiently as possible, while taking care of the ground that produces them. They are constantly implementing new techniques in composting, highly organic fertilizers and the use of beneficial bugs. They use more drip irrigation to control water usage. In addition, Food Safety has become a way of life for them. J&J Produce has embraced the basic principles of compliance, cleanliness, sanitation, water testing, GAP, GMP, and traceability.

LOCATION
Loxahatchee, FL
11
Conventional
Field Grown
Beans, Cabbage - Green, Cucumbers, Cucumbers - Pickling, Eggplant, Okra, Peppers, Peppers - Bell, Squash - Yellow, Squash - Zucchini, Tomatoes
"As we like to say, 'We get you closer to the dirt.'"