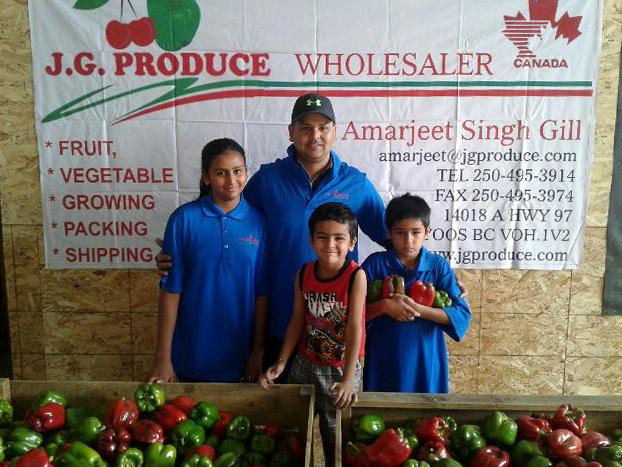 When Amarjeet Gill immigrated to Canada in 2001, he knew exactly what he wanted to do in BC. Growing up on a farm with his father and his grandfather who were both farmers, he was inspired to continue the family tradition in his new home.
Amarjeet started out small with only 10 acres of land with his first crop being the green bell pepper. Eventually, he began to expand his farm, growing stone fruit and berries. Today, his farm has grown to 50 acres.
Today, Amarjeet and his wife manage the business with the help of 14 employees. On his days off, Amarjeet enjoys spending time at the farm with his children, teaching them the principles of farming that he learned from his father. He hopes that one day they will take over the family business and carry on his farming values.

LOCATION
Osoyoos , BC
50
Conventional
Field Grown
Greenhouse/Hoop
Apples, Berries - Blueberries, Berries - Strawberries, Eggplant, Grapes, Melon - Cantaloupe, Melon - Watermelon, Pears, Peppers - Bell, Stone Fruit - Apricot, Stone Fruit - Cherries, Stone Fruit - Nectarines, Stone Fruit - Peach, Stone Fruit - Plums, Stone Fruit - Prunes
"Quality and service are our identity. It is what J.G. Produce stands for."