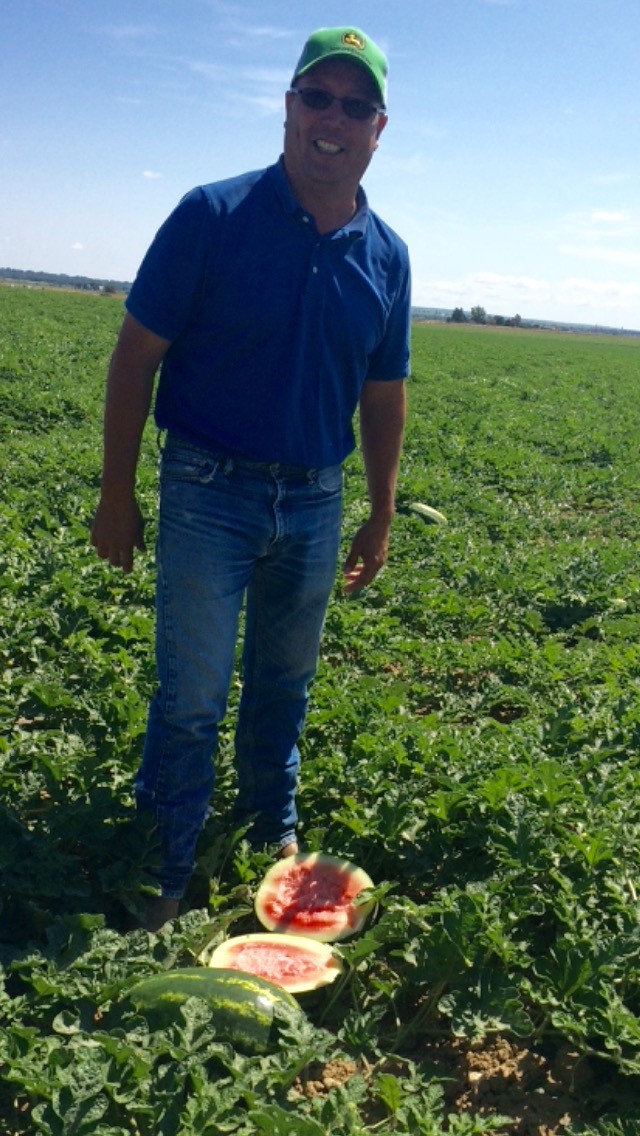 Hirakata Farms is a fifth generation family business committed to bringing our customers safe and quality produce. Their families have been working the land around Rocky Ford for 98 years. Today they farm 900 acres and ship their produce throughout Colorado and the surrounding regions.
They are dedicated to using their water and other natural resources wisely to ensure that future generations can benefit. "We consider ourselves stewards of this land that we are so very fortunate to farm."
It started in the early 1900's when Tatsunosuke Hirakata came to the United States from Japan. Upon arrival, he went to work for the railroad, which eventually brought him to Colorado and he settled in Rocky Ford. Soon after he and his son Keiji began farming, building what is now Hirakata Farms and raising various crops. One item in particular, we all know as the renowned Rocky Ford Cantaloupe.
Today, Michael and Glenn Harikata run the farm and continue to carry on the tradition of their ancestors.

LOCATION
Rocky Ford, CO
900
Conventional
Field Grown
Melons - Cantaloupe, Melons - Honeydew, Melons - Watermelon, Squash - Pumpkins
"We buy local to strengthen regional economies, support family farms, preserve the local landscape, and provide delicious fresh-from-the-farm foods for our customers."