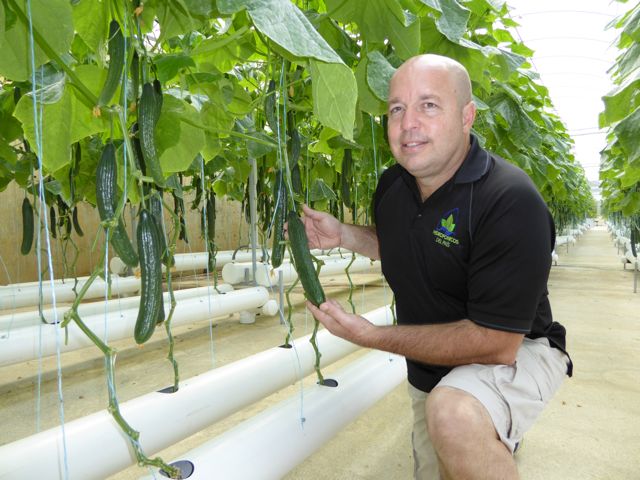 Since 1977, our family has been involved in the greenhouse production of hydroponic tomato, cucumber, lettuce, and other leafy greens. Hidroponicos del Pais, Inc. was, is and always will be a family business. Our company currently grows under hydroponic NFT systems, a wide range of lettuce varieties such as spring mix, romaine lettuce, and greenleaf.
Another of our major products is our flavorful cucumbers better known as the "English cukes." English cukes are considered a tasty treat because they are seedless, burpless, and thin skinned. This product is currently distributed by FreshPoint. All our products are under 130,000 square feet of greenhouses which guarantees a fresh clean product that stands out in a competitive market.
As our motto goes, "Our business is growing…Service is our pride". "Hidroponicos del Pais" is committed to offer the best service and product that every client deserves with each delivery.

LOCATION
Canovanas, PR
130000
Greenhouse/Hoop
Hydroponic
Sustainable
Cucumbers, Cucumbers - Hydroponic