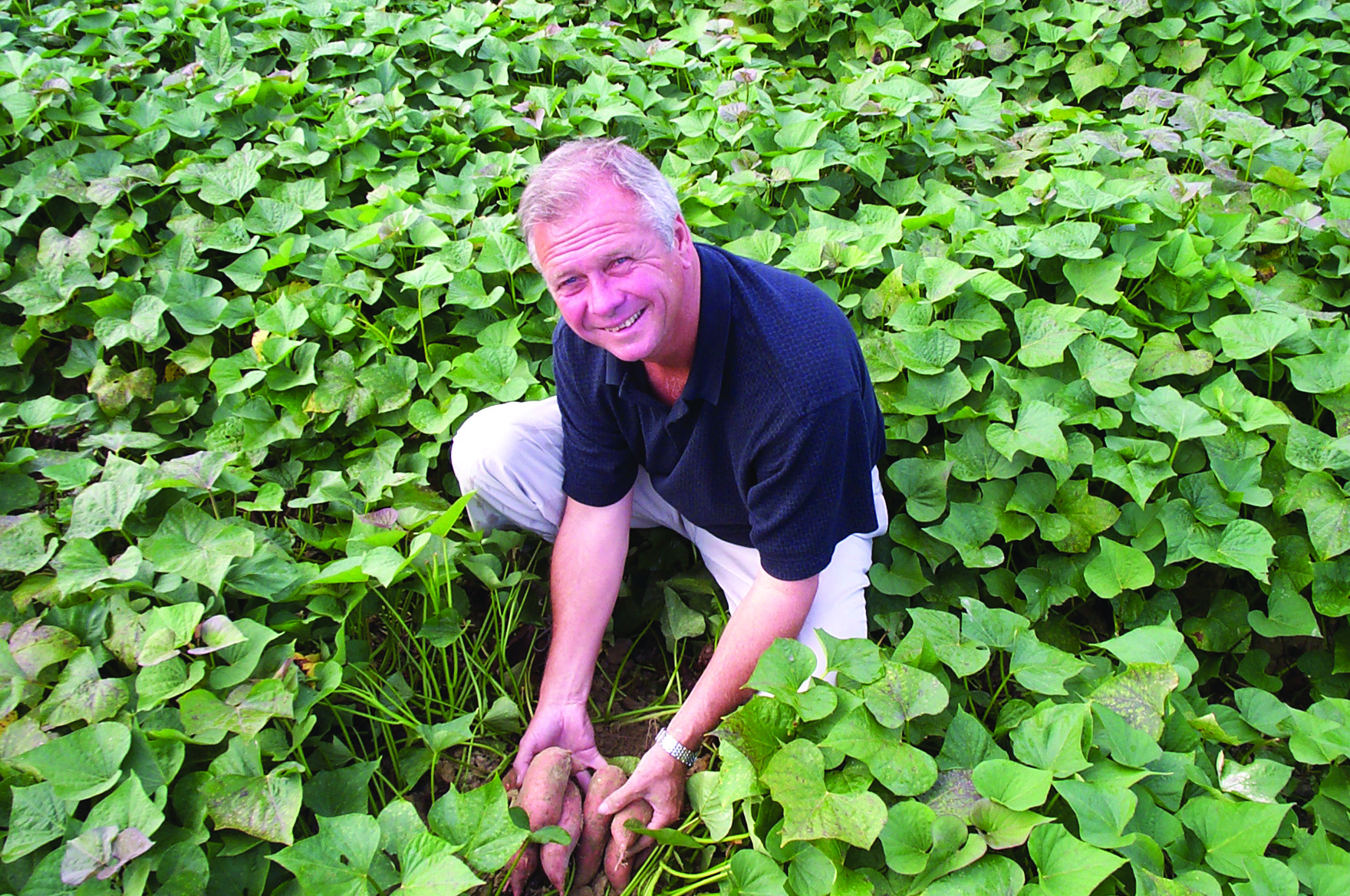 Following graduation from East Carolina University and an off-farm auditing position with Texas Pipeline Gas, Bobby Ham returned home to the family farm. In 1975, the Hams farmed about 200 acres which consisted primarily of row crops. The Hams built their first packing facility in 1992, and began marketing their sweet potatoes as "Ham's Yams." Today, Ham Farms, Inc. grows approximately 8,500 acres of sweet potatoes, onions, and cabbage in three states; placing them among the top 25 growers in the Southeast. As a NC Certified Seed Producer, their process begins in the greenhouse, with the use micropropogation to assure high quality and a uniformly-sized crop. Upon transplant, their qualified staff works diligently to ensure crops are grown using Good Agricultural Practices. Annually, Ham's field operations are GAP, Global GAP, and HACCP audited. Ham Produce Company's packing and storage facilities allow year round availability with a controlled atmosphere.
They utilize an electronic, color packing line, which allows them the ability to custom pack to customer's specification on size, grade, weight, and shape. They can also offer custom labeling and packaging. Grading facilities are GMP audited and certified annually. Ham Produce Company has been providing full traceability since their inception, lot-coding each case. They can meet all PTI and COOL requirements. Ham Farms, Inc. and Ham Produce Company strive to meet each customer's needs, no matter how challenging. The Hams can assist each customer in determining the right pack and product to satisfy their expectations in quality, cost, and service.

LOCATION
Snow Hill, NC
8500
Cabbage, Cucumbers, Onions, Potatoes - Sweet
"From seed to store, we strive to provide home grown quality."