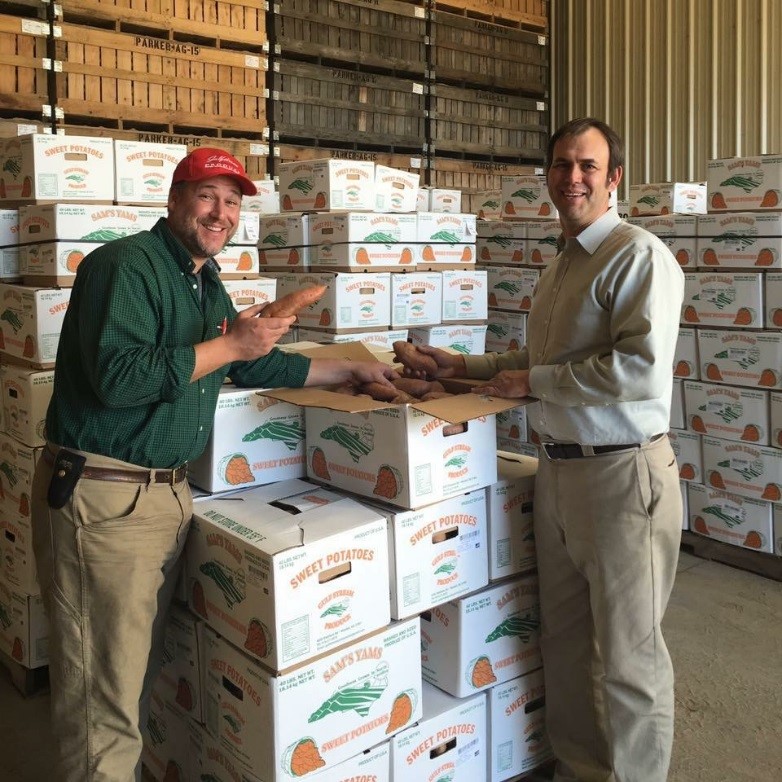 Brothers Sam and Ryan Parker grew up in a family of farmers, so it's no surprise that they wanted to carry on the farming tradition. Both brothers studied agriculture at North Carolina State University and found themselves working in agriculture as consultants and salesmen for large-scale produce growers.
Wanting to have a farm of their own to grow produce, the Parker brothers came back together on their grandparents' small plot of land. They launched Parker Ag Inc. and Gulfstream Produce, as well as a grower-packer-shipper facility. They now grow cabbage, squash, green beans, peppers and sweet potatoes.

LOCATION
Wendell, NC
450
Beans, Cabbage, Cucumbers, Eggplant, Peppers, Potatoes - Sweet, Squash
"We pride ourselves on being a farm that seeks to provide quality produce to our customers along with being good stewards of the soil and environment."