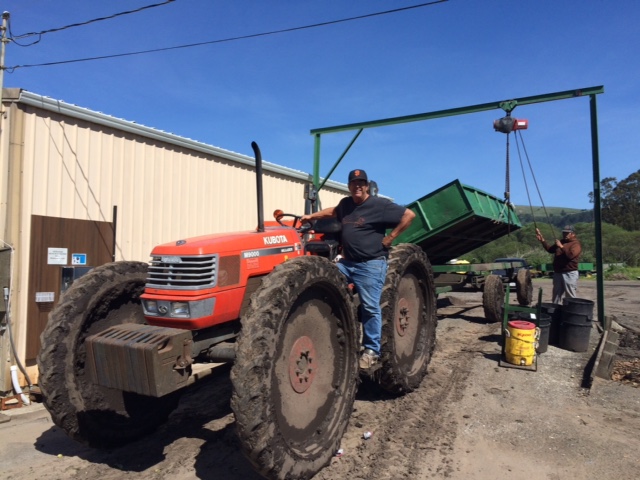 Giusti Farms was started by Aldo Giusti in Half Moon Bay in 1949. Aldo came to the United States from Lucca, Italy, where he was already an established farmer.
His granddaughter Terry Giusti Riley, was born on the farm, and has been helping the family bring their produce to the Palo Alto Farmer's Market since it first started in 1981, where they are located in the front left corner of the market. Her husband Ed singed on in 1993. It's a multi-generational passion, according to Ed, who says, "the family loves farming—it's in their blood!" The Giusti's are known for growing outrageously delicious peas and artichokes in-season, and brussel sprouts, beets, and chards year round. All of their produce comes from the family's 300 acre farm in Half Moon Bay.

LOCATION
Half Moon Bay, CA
300
Conventional
Field Grown
Artichokes, Beet, Brussel Sprouts, Chard, Peas - English
"We buy local to strengthen regional economies, support family farms, preserve the local landscape, and provide delicious fresh-from-the-farm foods for our customers."