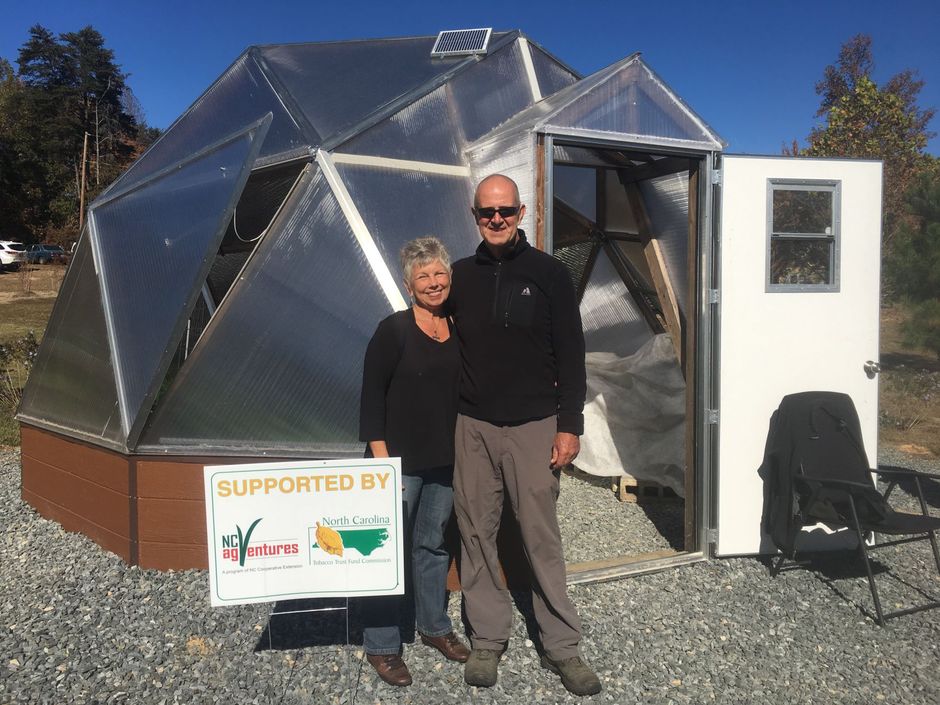 Growing up on a farm in Wake County, NC, Brenda Sutton was raised with fresh produce. The family dinner table was a spread of products they had raised and harvested.
In 1998, Brenda moved to rural Rockingham County. She and her husband bought a 25 acre farm, and Brenda joined the NC Cooperative Extension team. Her mission was to encourage others to incorporate fresh foods into their daily meals. Brenda started a community kitchen and an online local food market. In 2010, she began a grant-funded video series about how to shop for, store, and prepare NC grown fruits and vegetables.
When the grant ended in 2013, Brenda decided to retire. Her hands weren't idle long before she became inspired by produce wasted at farmers markets. Brenda put them to use by canning and preserving the harvests. She added her own crops to the recipes and developed a full line of jams, syrups and pickles.

LOCATION
Reidsville, NC
25
Conventional
Field Grown
Greenhouse/Hoop
Berries - Blueberries, Cucumbers, Mushrooms - Shiitake
"We work with other local farmers and we're able to buy their excess produce to turn into value added products. Those farmers are getting dollars for produce they might just throw away. We're cutting down on waste and folks love getting products mad"