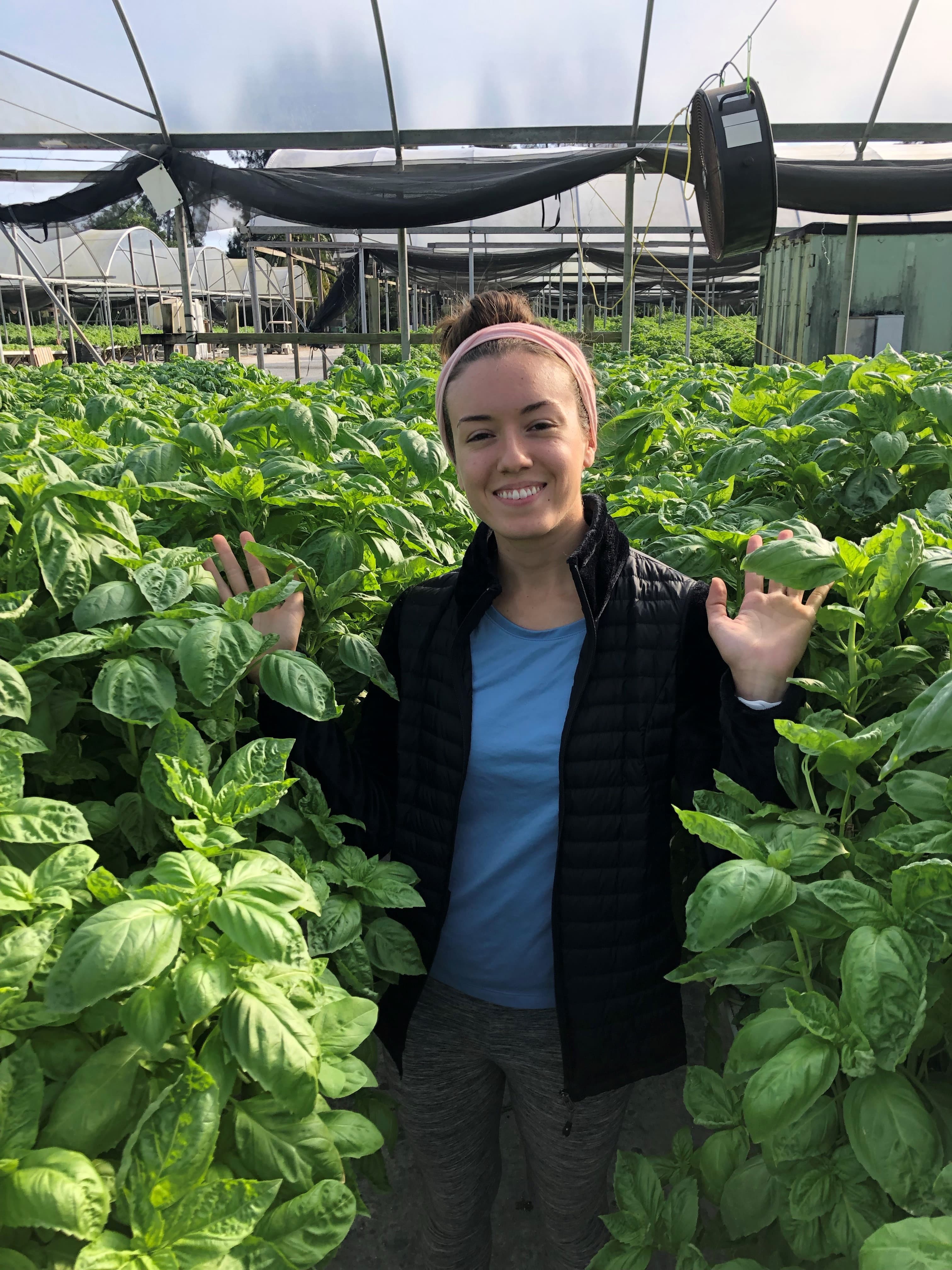 In 1995, Jim Dezell became interested in farming because he saw that none of his local supermarkets sold any herbs. His wife had sent him to the store to get basil to make tomato sauce, and he couldn't find any good, fresh basil.
One year later in August of 1996, Jim designed and built Florida Fresh Herbs. The facility was the first of its kind in south Florida, outfitted with hydroponics rather than soil like a standard farm. Jim started growing hydroponic arugula, which was still considered an herb rather than a leafy green at the time.
Most recently, Jim hired Michelle Incledon to manage the farm, which they thought was destiny because Michelle was born in August 1996. Michelle attended the University of Florida. Thanks to the guidance of professors who imparted the importance farming, growing food and sustainable agriculture, Michelle took farming into her own hands.
With Michelle's passion, Florida Fresh Herbs still grows hydroponic arugula, and they've expended to grow basil and spearmint too.

LOCATION
Davie, FL
8
Conventional
Greenhouse/Hoop
Hydroponic
Arugula, Herbs - Basil, Herbs - Mint
"I like to call us a standing farm because everything we grow is on tables 4 feet above the ground."